First impressions matter, especially if we're talking about websites. The saying "don't judge a book by its cover" is thrown out the window when it comes to judging attractiveness, and therefore quality, of the websites we view on a daily basis. According to a recent study by Google, an Internet user is able to judge the attractiveness of any given website in 50 milliseconds.
50 MILLISECONDS!
How then does a company build a web experience that catches and retains user attention? Well, it requires a number of considerations ranging from layout to basic aesthetics and simply updating your site with timely and good content.
From a variety of resources and studies, we've found that users love websites that:
Are regularly updated with fresh content
Imagine this. A user is searching for a company that sells widgets. After looking through Google for a few seconds, the user lands on your company's page and finds the latest update was made over 10 months ago. Their immediate reaction is to click "back" and they are off on their merry way to find a widget that is current…on your competitor's site.
It's vital to continually update your website with relevant and time-sensitive information in order to increase traffic and show that your company is live and able to respond quickly to a customer's request. Besides regularly posting informational content about your products, try using or increase your social engagement through a Facebook page, Twitter or a blog. It's proven that a company with more than two blog posts a week increases their website traffic exponentially than those with less than four posts per month.
Work correctly on all devices
The rise of mobile devices and mobile consumption has increased the need to create websites that work for a desktop, laptop, tablet and smart phone. Creating a website that looks the same and acts the same on a mobile device as it does on your work computer is something that companies need to start thinking about. Check out these responsive web designs that are good models for building an interesting and novel web experience for any device.
Have simple and familiar designs
It's been proven that users greatly prefer a website that has a simple design and is generally familiar.  A simplistic design can be easily built, but how can a website be considered familiar? Through interaction with the Internet, users have become accustomed to certain expectations of how a website should look. Web designs that go against what users usually expect in a site may damage their first impression of your brand and lower their expectations in your company's site. This recent study by Google shows that negative product expectations lead to lower satisfaction in product interaction. This is a downward spiral that you'll want to avoid. Instead, go for a simple and familiar web design if you want to appeal to your users' sense of aesthetics and beauty.
Web usability studies are a great way to determine if your website stands up to your target users' expectations. By studying a group of users while they surf your website, the test evaluates your content and the site's functionality to determine if it is consistent with the potential users' needs.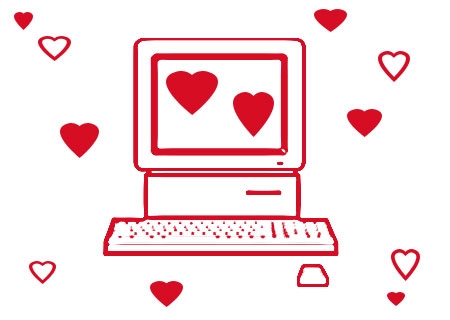 In past JMG-led web usability studies for our clients, we conducted tests with a number of focus groups consisting of participants from the clients' target market and demographic. The participants were given a number of activities centered on formatting an ideal website that would meet their needs quickly and efficiently. The results of the study helped our clients determine how to recreate their sites so that they best reached their target markets.
With the right strategy and web designer, you can retain user attention and start increasing ROI on your killer (but familiar and simple) new site in no time.