Guiding Principle 3: Grow
Wednesday, December 18, 2013 David Jones Categories: Management
On the Internet, everyone has a solution for how to grow your business: offer content for lead generation, align around a measurable priority, engage employees to be brand ambassadors, innovate, brand, focus.
Those are all great ideas. But they should not be the main growth strategy.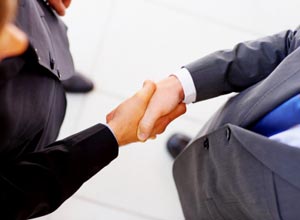 Following this recession, I'm sure you are ready for big business growth. (We're right there with you. It's so important to us; we've made it our third guiding principle.)
In 2014, we are growing our business in two simple ways: by growing our clients' businesses and growing our associates.
Grow your client's business
You are so busy maintaining and growing your own business. Do you really have time to help your clients grow theirs? You should.
B2B has a huge advantage over B2C: most of us offer products or services that increase productivity, maintain industry standards, boost sales or grow our client's business in some way.
As their business grows, so will yours (without the cost of lead generation, nurturing and conversion).
The key is to individually learn their business, their brand and their customer.  Then make strategic marketing recommendations and develop tactics that lead to increased profitable business.  I recall one major equipment manufacture several years ago who was having trouble attracting new prospects.  We worked with them to create a series of VIP events that led to over 100 new customers and a 90:1 ROI.
When we're concerned about our client's success and doing whatever it takes to spur their growth, we have happy clients. And continued business growth.
Grow your associates
(We call them associates, not employees!)
Most of your associates want to grow, improve and take on new challenges. When they are hungry for growth, what advantage do you see as a B2B manager or business owner? Build your bottom line by investing in, empowering and retaining associates.
We have gained valuable insight through our own associate surveys. You should also consult industry norms and associate feedback to find the best ways to invest in your associates.
How can you provide opportunities for associate growth?
mentoring
shadowing program
training opportunities
leadership workshops
honest feedback
clear expectations
empowering to take initiative
That's how we invest in our associates to build their strengths and weaknesses. You can do the same.
You'll find that growing your client's business also grows yours. Allowing your associates to flourish and grow will increase productivity and spur business growth.