Guiding Principle 1: Solve
Wednesday, December 4, 2013 David Jones Categories: Management, Marketing
Our brains make thousands of decisions per day. In seconds, we solve problems as small as what to eat and as big as how to handle a "disaster" at work.
Solving problems is a basic principle for our agency. We bring solutions to the table not only for our clients' challenges but also for our own day-to-day challenges. That's why "solve" is the first of our guiding principles.
In this three-part miniseries, we'd like to take a deeper look at our guiding principles.
Solving Problems for Clients
Let's just assume for a moment, you are not a client or a potential client. Why do you care if or how we solve problems? Well, I'd like to take this chance to inspire you to build your marketing using a similar process – by focusing on clients and solving their problems.
For each marketing challenge, use this process:
Begin the planning process with a strategy team and a creative team at the table
Go deeper to carefully and objectively analyze the issues at hand
Outline the type of results you want to see from solving this problem
Develop a strong strategy as the foundation, which allows you to develop the best solutions
Now, here's an actual example to illustrate the process.
Challenge
Sage Automotive Interiors is moving full-speed ahead with its sustainability and recycling efforts.  A growing number of consumers (currently 87%) prefer buying sustainable products. Sage wanted to bring its sustainability message to life to help influence their automotive customers (Kia, Hyundai and Toyota) to adopt Sage's cutting-edge, high-performance fabric in new models. They needed a simple and engaging marketing tactic that could also tell the story on its own.
Solution
JMG chose to tell the Sage story with a simple motion graphics video. The video captures the essence of how Sage uses recycled plastic to make its innovative fabric in a cheerful, smart way–without being too scientific. JMG then repurposed the video into a Prezi presentation that could be customized for specific client presentations. The Prezi format was chosen for its captivating use of visuals and unique, "zoomable" canvas and became award-winning at the 2013 SCPRSA Mercury Awards and the 2013 BMA ProAd Awards.
Solving Problems with Colleagues
This is where the rubber meets the road when it comes to problem solving. Sure, we have all sorts of solutions for clients. But can we meet our own marketing challenges?
Even more basic, can we meet day-to-day office problems involving co-workers, deadlines and technology? Solving problems is the best way to eradicate the office drama and improve productivity.
Challenge
Let's say your project requires input from another department – the red-headed step-child, the legal department. And your colleague in that department is notoriously slow. Your project is on a tight deadline, so sending it to him may reflect poorly on your project management skills and risk angering the team.
Do you take this task to your manager who could take to your colleague's manager who would place it on his desk? Or do you go directly to that colleague and communicate the urgency of the time frame and hope for the best? This is handling problems with colleagues 101.
Solution
Our employees are empowered to solve their own problems, just as you should feel empowered to solve your own problems. Handle your problems with difficult colleagues personally, but with professionalism. Perhaps follow-up with an email and copy your team so they are kept up to date on the progress. Don't bog your managers down with something you can do yourself. Speak up when you need to, but do it respectfully. Remember the golden rule.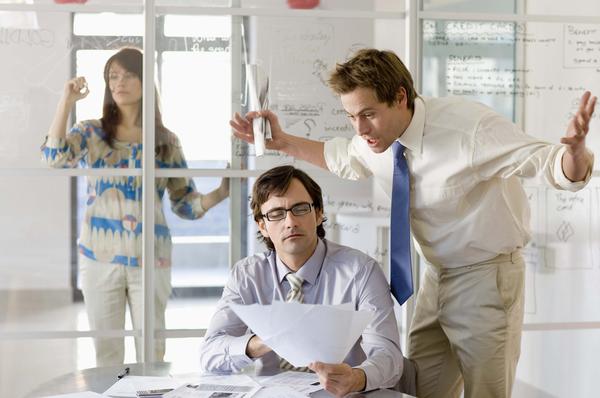 Conclusion
Solving problems is professional and personal all wrapped up into one guiding principle. We solve problems for our clients, and yes, for ourselves. If marketing strategy is anything, it's about finding creative solutions to marketing challenges. And since our agency is all about marketing, we want to always be all about solving problems.