Great Clients are the Agency Gravy
Wednesday, November 28, 2012 Jackson Categories: Management
After having pulled ourselves back into action following our long weekends of tryptophan fun (it's obligatory to mention tryptophan in any post involving Thanksgiving), did we actually take time last week to be, well, thankful?
I took some time over Thanksgiving and the weekend to consider the wide number of things for which I am thankful. There were many. I am blessed. And as Sunday was coming to an end and I was reviewing my Monday schedule, I remembered one more thing for which to be thankful – great clients. Yeah, yeah. You're already thinking it – kiss up. Think what you want, but when I hear or read horror stories, it makes me thankful to work with clients who "get it." We, then, get to provide great solutions for our clients, and they appreciate and see the value in our work and our relationship. That's one reason why we say thank you often, including our annual Thanksgiving feast. Now, that doesn't mean that our clients and relationships are perfect, but I'll let you in on a little secret – neither are we (we're close, but not quite). So we're careful to fix our mistakes and continue to build trust within our client relationships.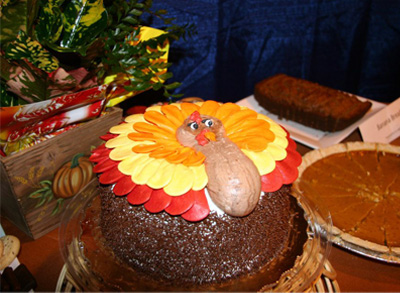 Think through all that you have for which to be thankful, and not just on one or a few "special" days a year. Let's be year-round thankful people. Having great business partnerships with our clients is definitely something for which I am (and we are at JMG) continually thankful.
Now go eat some leftover turkey. Tryptophan.