Editor's Note: Jackson's "Project of the Week" is now "Fresh Catch."
Jackson has planned and executed numerous tire launches—on racetracks, in the desert, at exhibit halls. But the BFGoodrich® Advantage T/A® LT launch was a bit different, and in many ways, a first.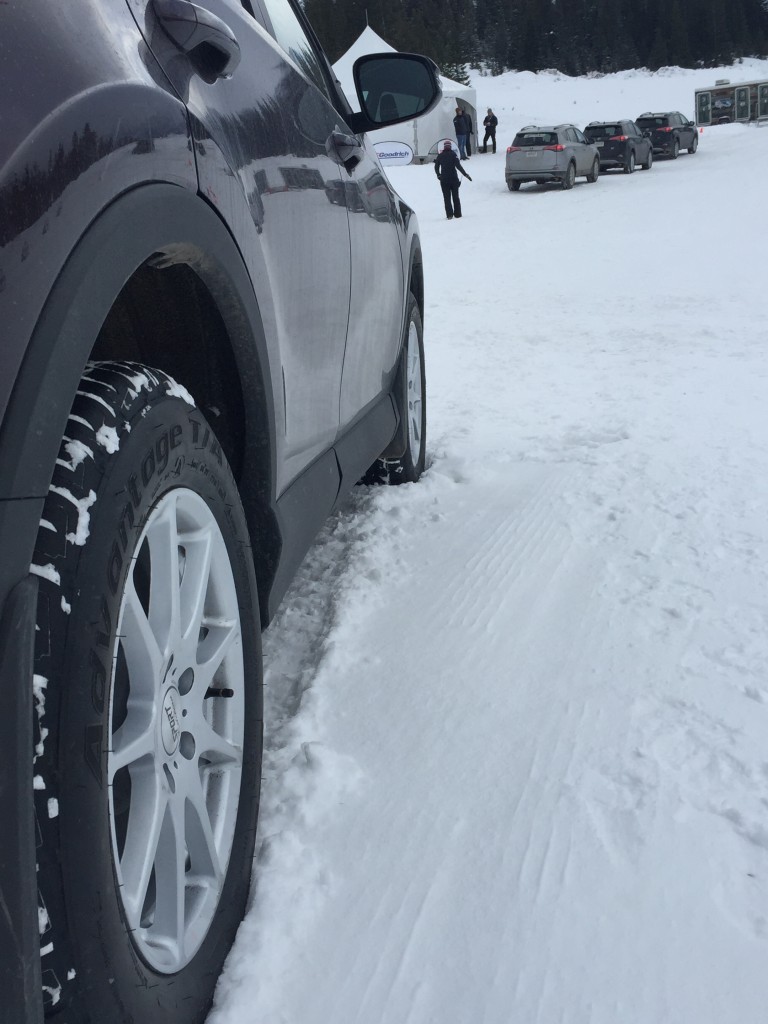 After successful launches of the new Advantage T/A tires for cars and mini-vans, it was time to extend the product line to include tires for light trucks and SUVs. The entire Advantage T/A family has excellent snow traction. So, for this tire launch, an event location with snow was essential for traction exercises that would effectively demonstrate tire performance.
"Our best chance of finding snow in late March was in Canada," said Jackson Group Account Director Lowell Eckart. "And while we were hoping for a lot, we had barely enough." But an iconic setting, a helicopter ride and dog sledding helped make the event a resounding success.
The event began with a Monday reception, product meeting and dinner at the Fairmont Banff Springs Hotel. On Tuesday morning, guests were transported to Fortress Mountain in Alberta—by helicopter—giving attendees a faster, more exciting trip up the mountain and a spectacular bird's eye view of the terrain. The location also allowed attendees a look at the closed ski resort where The Revenant starring Leonardo DiCaprio was filmed.
"This was our first launch that included the use of a helicopter," Eckart said. "It was more efficient since a bus ride would have taken one-and-a-half to two hours, but it also provided a more impressive and memorable view of the Canadian Rockies."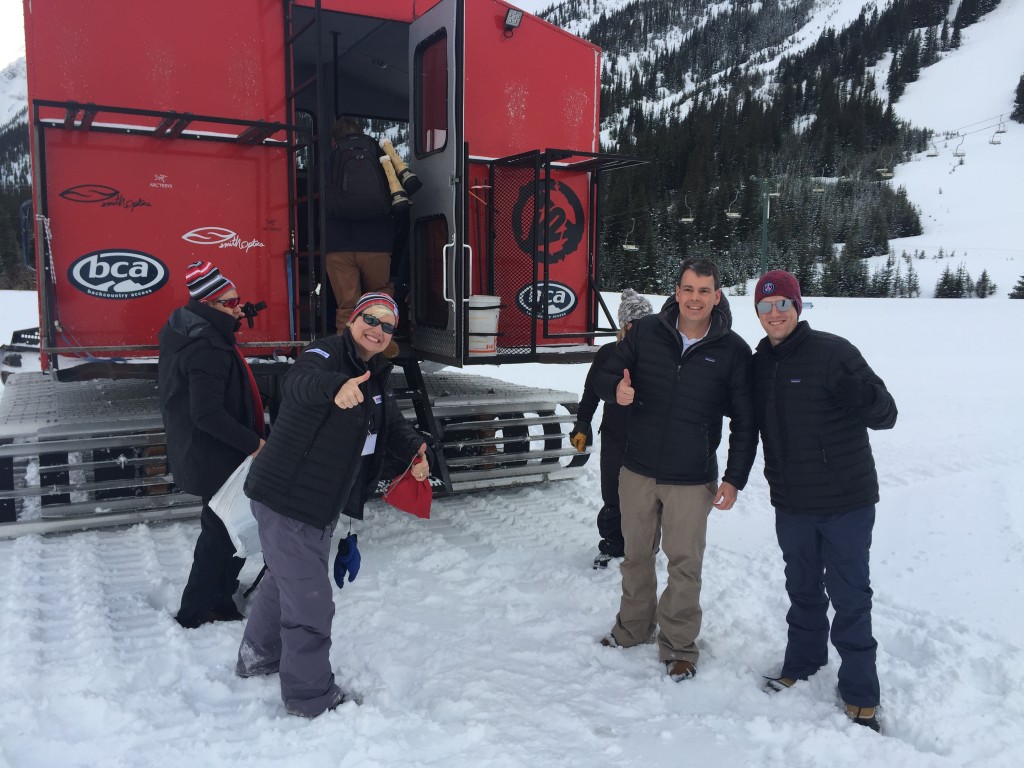 Throughout the morning, U.S. dealers drove test vehicles in traction exercises while Canadian dealers took a CAT vehicle up the mountainside, then the two groups switched. There was just enough time before the sun came out to move all guests through the traction and braking exercises that gave them first-hand experience of the Advantage T/A LT snow performance.
A 25-mile, 10-car road drive from the mountain back to the Banff hotel followed lunch, with the weather providing all-season conditions including snow, dry pavement, dry dirt and gravel roads, muddy roads and a lot of potholes to demonstrate tire toughness. At about two-thirds the length of the road drive, the convoy stopped and guests were escorted to dog sleds with guests allowed to drive the dog teams for about 2 hours.
A morning of leisure on Wednesday was followed by lunch at the top of the Banff Gondola. The event ended that night in Calgary at a Calgary Flames hockey game.
"Unlike many BFGoodrich products that are for sports car or off-road enthusiasts, the Advantage T/A LT is in the daily fun category," Eckart said. "It's for those who want a sportier drive to work, then might spend leisure time skiing, hiking, dog sledding or simply running the kids to various activities."
As it turns out, the lack of heavy snow provided just what dealers of this tire for everyday consumers and conditions needed to experience. A little bit of everything.