FRESH CATCH: 50th SCORE Baja 1000
Wednesday, February 21, 2018 Jackson Categories: Event Management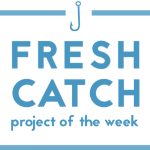 There's no better way for a company to make a splash on the global stage than to sponsor its industry's premier event. That's exactly why BFGoodrich® Tires became title sponsor of the 50th anniversary of the SCORE Baja 1000, off-road racing's toughest and most coveted race.
The Baja 1000 brings together racers from all over the world to compete in a 1,000-mile trek across the Mexican desert. Spectator booby traps, silt and cacti are just a few of the dangers racers experience on the course. This year's race hosted 412 racers from 44 states and 27 countries, most of whom rocked BFGoodrich® Tires.
But BFGoodrich® Tires doesn't just sponsor the Baja 1000, their involvement goes much deeper. For any racer running on BFGoodrich® Tires, the brand provides pit support in remote desert locations, and technical support throughout the race. BFGoodrich® Tires also uses the event for brand building and as a key location for VIP and influencer hospitality.

But they don't do all of this alone. That's where Jackson, aka JMG, steps in. Jackson assists the brand in Baja, doing everything from mapping the race course with race notes, chase notes and GPS files, to creating the BFGoodrich® Tires Map Book, building and manning pits, and hosting guests for a VIP experience of a lifetime.
To start, Jackson built a registration website for racers to sign up for BFGoodrich® Tires pit support and hosted a pit logistics meeting in San Diego two days before the race. Jackson dispatched eight pit vehicles, including tractor trailers filled with tires, equipment and supplies needed to maintain vehicles and take care of racers along the grueling Peninsula course.
More than 300 volunteers, employees and guests were taken to Baja for the race. That meant 157 flights, 22 hotels and 767 room nights booked and coordinated by Jackson's Event and Travel team, led by Jennifer Ignacio.
VIPs were treated to everything from unique views of the race and pits to hands-on experiences driving race vehicles in the Baja desert. Various receptions and dinners were planned throughout the week, allowing guests to mingle and get to know more about the BFGoodrich® Tires brand. Guests were also given the opportunity to experience Baja firsthand by riding in Wide Open Baja buggies on a closed course track to see the durability of BFGoodrich® Tires.
"Our goal was to get guests immersed with the BFGoodrich® Tires experience and with Baja itself," Ignacio explained.
On race day, guests were given two options: see racers in every class leave the starting line in Ensenada or see both the start and finish of the race by leaving the starting line early and taking a chartered plane to meet racers as they crossed the finish line approximately1,000 miles and 20 hours later in La Paz. It was an exhilarating couple of days traveling throughout the Baja peninsula, one that left guests well acquainted with both the race and how BFGoodrich® Tires perform under such demanding conditions.
"Our guests left stoked at what BFGoodrich® Tires can do, as well as what BFGoodrich® Tires and Jackson provide to the race and to the local community," said Lowell Eckart, Jackson Group Account Director.
In addition to VIP experiences and race support, Jackson produced over 4,000 items for the race, including branded displays, gifts and handouts. Jackson also managed BFG Central, tracking the progress of each vehicle and staying in constant communication with drivers and pit support. Pit support teams were set up along the peninsula, relaying information on drivers and conditions to each other and to BFG Central, communicating via satellite phones to Jackson's headquarters in Greenville, S.C.
Jackson played an integral part in almost every aspect of the race, helping to coordinate and manage hospitality, PR and communications, graphics and branding, pit support and more in a place with little access to outside resources. The result: BFGoodrich® Tires wins in 9 out of the top 10 races overall, and 18 out of 24 class wins.
"What happened was much bigger than just the overall victory and even transcended motorsports," said Oscar Pereda, U.S. Enthusiast Events Manager for BFGoodrich® Tires. "There was big love for BFG across the Baja peninsula from racers, fans and locals, and the JMG team played a big role in making that happen."