Seen these faces before? These four faced off during an epic Table Tennis Tournament only a few months ago. And no one has heard from the Hot Dog since.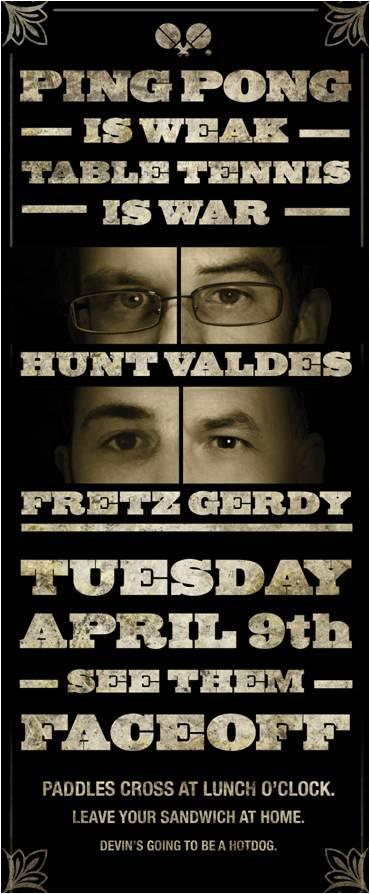 During March Madness 2013, JMG hosted a tournament and Final Four championship of its own. We had a company-wide ping-pong tournament. Yeah, that's right. A show-no-mercy table tennis tournament with brackets and bets and all.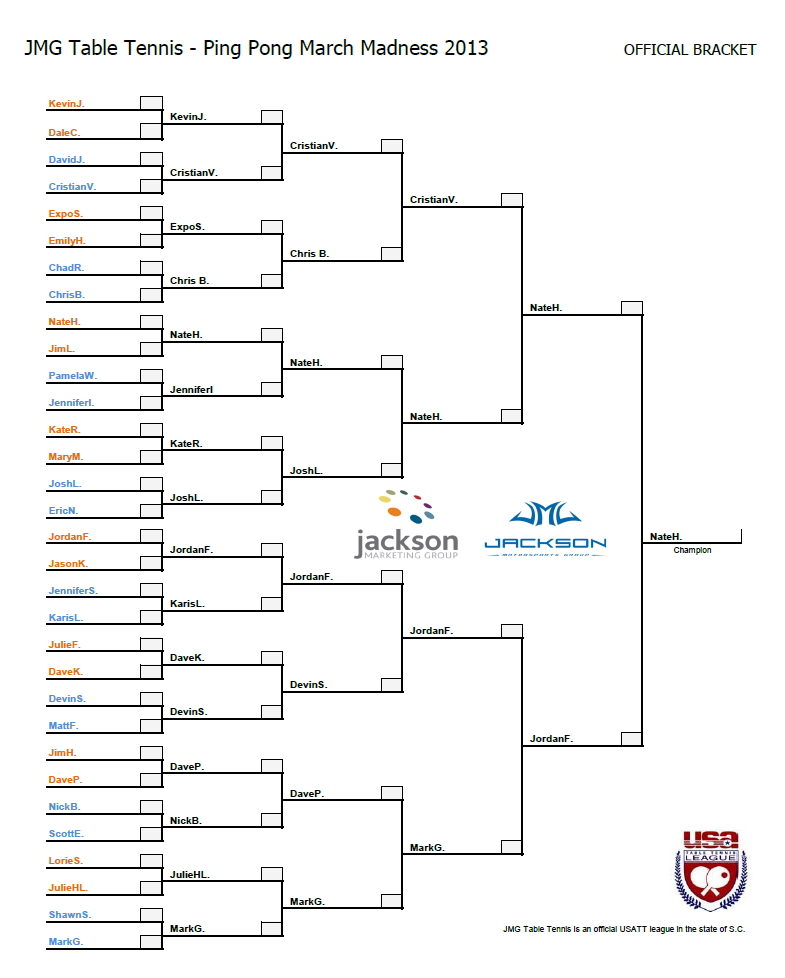 32 competitors and it all came down to the Final Four. Watch the highlights here.
http://www.youtube.com/watch?feature=player_detailpage&v=FP7Kgpuog8c
We want to give one more big "Thank-you" to the event management team that put it all together – complete with a center court arena, commentators and a half-time show. Thank you all for keeping the competitive spirit alive!