Five Tips for Handling Negative Comments Online
Thursday, August 9, 2018 Kaitlin Clark Categories: Social Media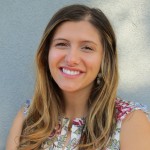 By Kaitlin Clark, PR Rep/Social Media Specialist
In the digital age, it's critical to know what your customers are saying about you so that you can protect your online reputation. Negative social comments and online ratings can affect your business, so it's important to have a strategy for how to deal with bad reviews when they occur.
I think we can agree that no one really enjoys confrontation. It's never enjoyable to be told you're doing something wrong or to cause disappointment in someone else. It's especially not enjoyable when it's done publicly or online.
I've found, though, that confrontations can strengthen a personal relationship. Well, the same is true for your business. Negative feedback can often present an opportunity to increase loyalty between your brand and the customer.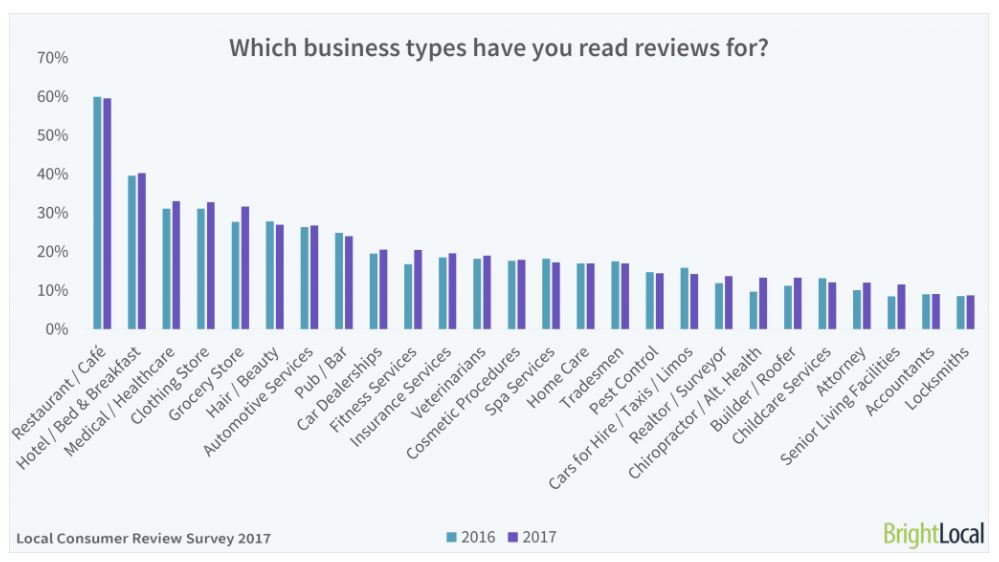 According to Bright Local, responding to reviews is more important than ever with 30 percent of online users naming this as key when judging local businesses. As social media managers, we're often asked the best way to handle negative online reviews. Here are five tips to help ensure a positive outcome:
Seek to understand
First, try to determine why the customer is so upset, then ask yourself how you would I feel if you were in the customer's situation. Seeking to understand their feelings as opposed to judging them on how they've chosen to showcase their situation helps you to empathize with, and better understand, their needs.
Be authentic
Bottom line, people want to connect with real people, so it's important to show that your business cares about their concerns. Apologize if you need to, make right what you're able to and be honest! If your business messed up, own it! Real people understand that mistakes happen.
In our experience, when the business apologizes and offers to remedy the situation, the customer usually is satisfied. Whatever you do, DON'T DELETE THE POST. A lot of businesses freak out when they see anything negative on their pages. However, if you did make a mistake, this is the perfect opportunity to strengthen your business's relationship with the customer by correcting their issue. And if your business didn't make a mistake, then you have nothing to hide.
Respond in a timely manner
Because we live in an instant gratification culture, 42 percent of customers who complain on social media expect a response within 60 minutes. With an emotionally charged issue, leaving a customer without a response can make them feel ignored and unheard, and stoke their anger even further. If your business is unable to invest in a social listening tool or unable to monitor the accounts closely, Facebook, for example, allows you to set up an automatic response. That way, your customer at least is getting an acknowledgement that the complaint has been received.
The most efficient way to monitor a business, especially one that has accounts across multiple platforms, is with a social listening tool. This tool will monitor any mentions across all platforms and notify you accordingly. It's also important that whomever is responsible for the accounts is actively checking in to make sure that there are no fires to put out.
Respond publicly before moving to private
Technically, you're responding to the customer. However, the customer has now brought the issue into the public eye. Responding publicly to negative feedback is of the utmost importance. Other users in your online community will be able to see how much your business values its customers, even angry ones. After responding publicly and showcasing the authenticity, attentiveness and concern of your brand, move the customer into a private message. In this private message, you can then address the details and more sensitive information of the situation.
Know when to engage and when you're being trolled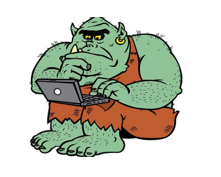 As a '90s baby, I used to be obsessed with troll dolls. You know the ones, neon, furry up-combed hair with a big smile on their face. The word "troll" used to evoke a pleasant, nostalgic feeling in me. However, after working in social media for a while, I now associate the word "troll" with feelings of apprehension.
At times, it's difficult to know if your business is dealing with a genuinely upset customer or the dreaded online troll. We've all seen them, someone who deliberately looks to provoke others online, only seeking to engage with someone in battle, not to receive a resolution from your business.
If your business is being trolled, the best thing to do is to ignore them. Trolls are there to upset others and cause negative reactions. Because a troll exists for attention, the best thing to do is deny them any by not responding. However, if the troll is lying, defaming your business or harassing other users, it is completely appropriate to block them. Make sure to use discretion when choosing to block someone, as it would be extremely harmful to block an angry customer whom you thought was a troll.