Finding a Cure for Our Social Media Strategy
Thursday, February 2, 2017 Mario Cuadros Categories: Social Media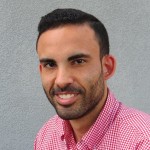 By Mario Cuadros, PR Account Representative and Social Media Specialist
We've all heard the saying "doctors make the worst patients." When doctors aren't doing well, they tend to self-diagnose rather than get checked out by a colleague. They often brush it off as if it wasn't happening. The same thing can happen in marketing—especially with social media.
As marketing professionals, we know the important role social media plays in brand awareness and credibility. We preach this to our clients and use it as a main pitching point for potential clients. But like the doctor, we sometimes put our own social media health and wellness on the back burner. We're so focused on creating a positive presence for our clients that we tend to neglect our own. Jackson was not immune to this.
Jackson had a social media presence long before 2016. But there is a difference in having a social media presence and having an active social media presence. Starting in 2016, we made having a consistent social media presence a key part of our own marketing strategy—a strategy that would use social media to communicate our industry expertise, our company culture and become a lead generation tool to grow our business.
Facebook became the place to showcase our company culture. Here, we posted pictures of our work, community involvement, associates and company events, and shared Jackson news.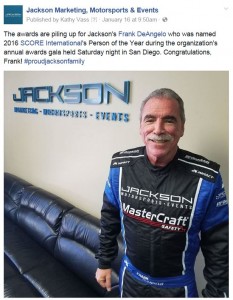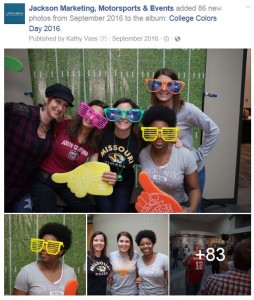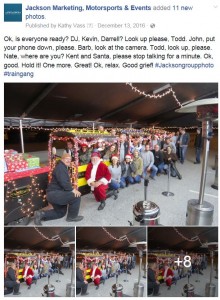 Instead of focusing on promoting our business, we wanted to show what life is like at Jackson. Our plan was to use Facebook as a platform that would allow us to humanize the company and make people say, "Wow! That looks like a really fun company to work for!" This would also allow us to develop company inclusion and boost associate participation in the many wacky ideas we had for growing our Facebook audience (National Talk like a Pirate Day and Duran Duran Appreciation Day immediately come to mind).
As a result, our Facebook page had shown the following results by the end of 2016:
Increased followers by 33%
Increased average impressions by 140%
Increased average engagement by 152%
For Twitter, our strategy was a little different. We wanted to focus on our industry expertise by sharing our blog posts, Jackson news, our work in the various industries where our clients do business, and third-party articles about trends in marketing and advertising. Twitter would allow us to create a connection with industry professionals and become a lead generation tool by targeting those who may be looking for an agency of record or simply need our expertise with a single project.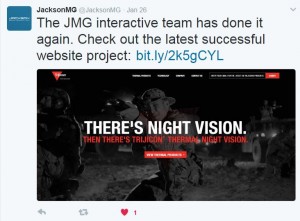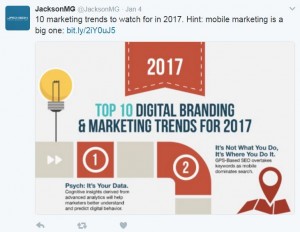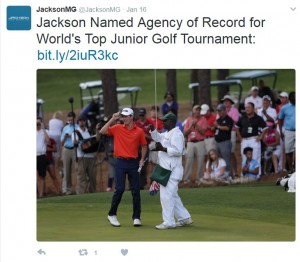 Our improved presence on Twitter allowed us to grow our page as follows:
Increased followers by 17%
Increased average impressions by 80%
Increased average engagement by 76%
Similar to our Twitter strategy, LinkedIn was focused on highlighting our industry expertise by showcasing our work and sharing Jackson news and blog posts. Visibility among industry professionals was the most important aspect of our strategy for this platform. If we were going to get new business leads, this would be our biggest generator.
LinkedIn showed tremendous growth as we saw with the increase in overall numbers:
Increased followers by 12%
Increased average impressions by 395%
Increased Interactions by 94%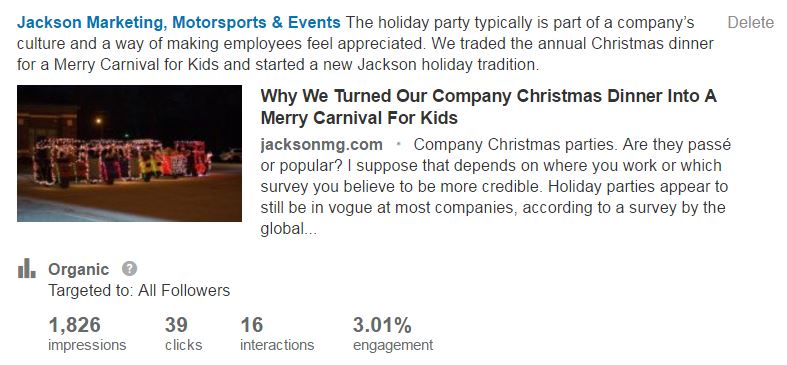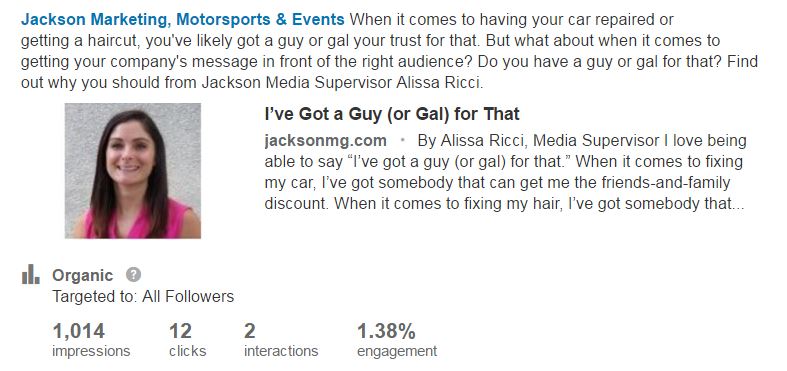 The newest addition to our social media strategy was Instagram. We created the page when we began to really focus on our social media presence and wanted this platform to be similar to Facebook where we would highlight company culture and share images of our presence at races, trade shows and other events. We also created #JacksonBTS, which highlights an associate every week, allowing Jackson associates to learn more about their colleagues and others to get to know us beyond our work. The visual aspect of Instagram allowed us to not only talk about what we're doing, but to show it in an appealing way.
Instagram was a key addition to our strategy and our numbers increased from zero to the following:
151 followers
1,075 average impressions
111 average engagement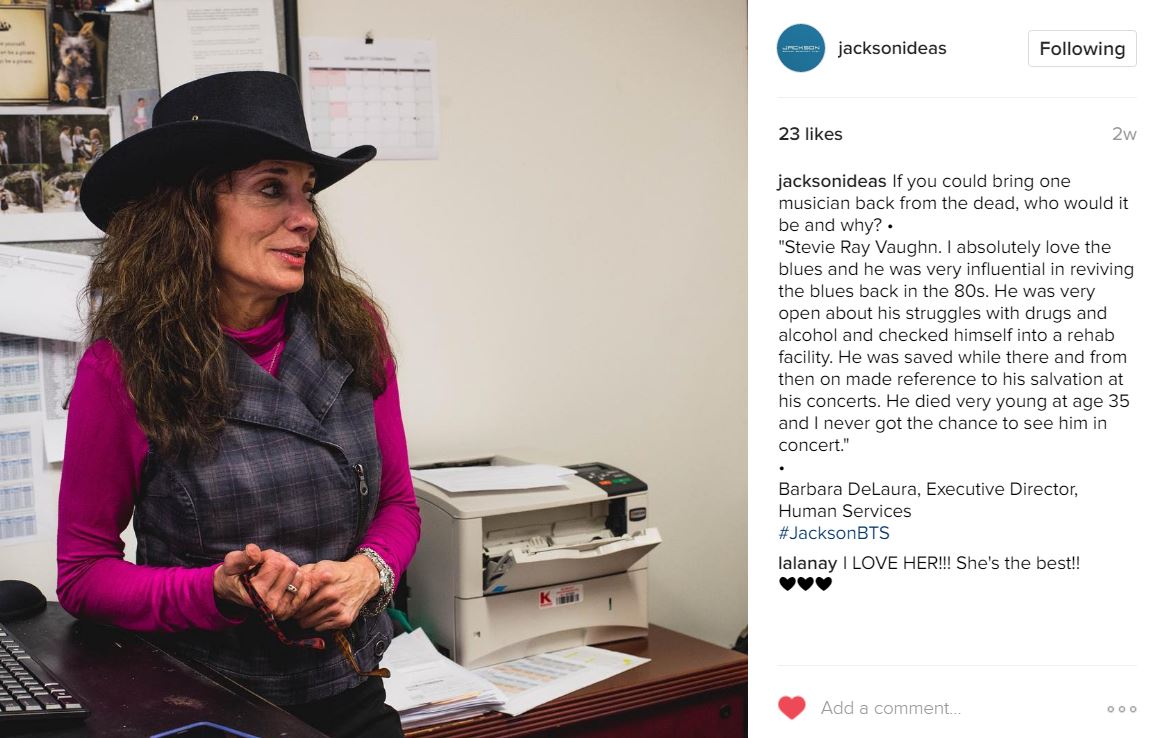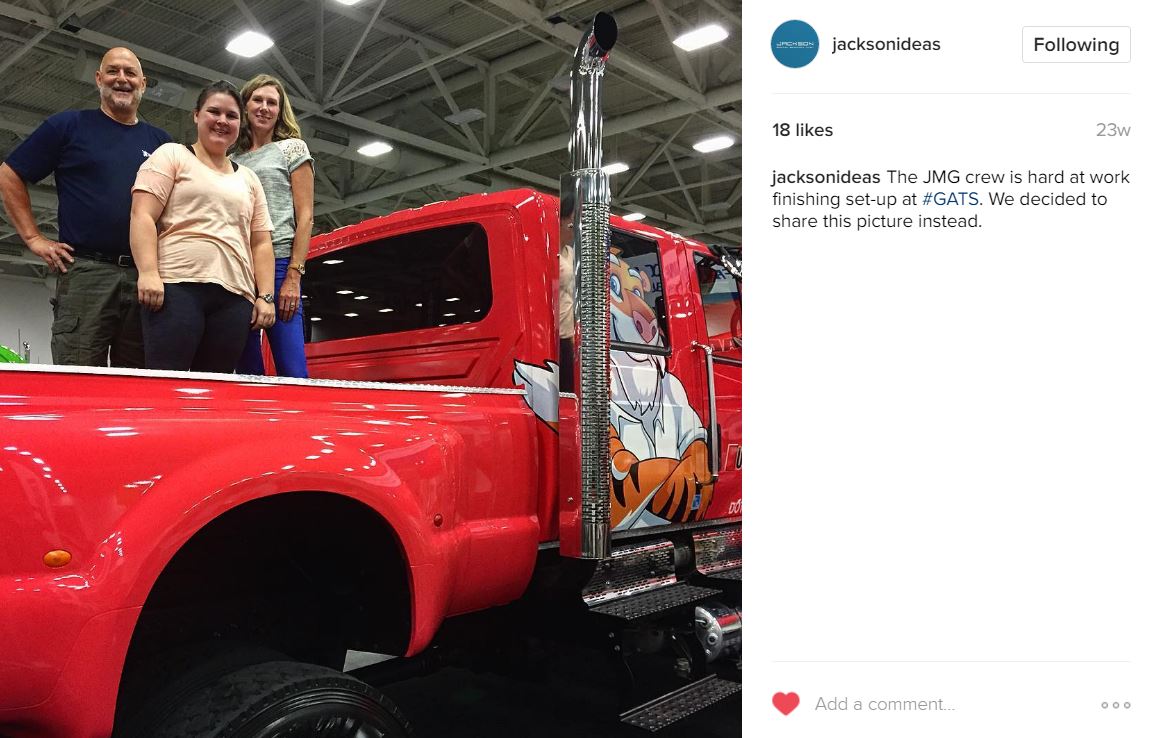 So what does all of this mean? Because social media is still relatively new, it's a little more difficult to diagnose its effectiveness as a marketing and lead generation tool. But here's what we were able to measure. There was a 91% increase in visits to our website from Facebook in 2016, and a 73% increase in website traffic coming from LinkedIn. Those numbers tell us that our social media strategy is on the road to recovery.