When you hire an agency full of creative people, why would you ever need to ask the crowd for content or ideas?
If you have a well-developed, research-based strategy, should you really ask the crowd for content and relinquish control of your message?
These fight against everything we've been taught . . . almost every traditional marketing principle.
But they also sound a little bit like a child who doesn't want to share. He had the toy first, and he wants control of it. Why should he share?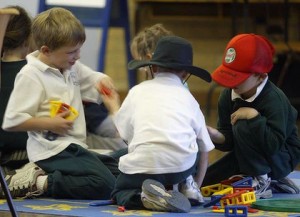 The reason to share and be shareable
One reason why you might consider crowdsourcing: the crowd can offer a level of authenticity that paid advertising can't. People don't fully trust advertising. When coupled with a social media interaction or a contest, advertising then reinforces a trustworthy message.
People are more likely to trust and interact with someone who shares.
Let's say you want to try crowdsourcing, maybe just as one part of a larger campaign. You're ready to engage with your audience through creative crowdsourcing, how do you go about asking the crowd?
Most often, brands crowdsource video – from 6-second Vine videos to epic brand stories. Other brands have developed websites and apps to help crowdsource photography, graphic design, typography, maps and funding.
5 crowdsourcing tools that already exist:
Or you can offer a crowdsource contest on your own social media profile – Vine, Facebook, Instagram and Flickr – through a simple hashtag.
Examples of successful crowdsourcing campaigns
In the world of branded video, the Doritos' Crash the Super Bowl contest is the biggest crowdsourcing player. And it's a great example because the submitted videos are humorous, well-branded and memorable (often involving children and animals). The winners earn cash prizes and recognition, scoring a multi-million dollar Super Bowl TV spot.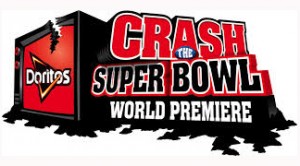 Retail brands have embraced customers' enthusiasm for their products and included customer photos in their campaigns. Sometimes brands feature crowdsourced photos on their Instagram profiles: West Elm, Converse, Starbucks, H&M and more. Coach launched an entire website dedicated to customer's Instagram photos using the hashtag #coachfromabove. (The shots look straight up professional.)
According to Mashable, "start with a compelling brand story that explains why a product is meaningful to its intended audience."
One final piece of strategic advice
The secret to crowdsourcing is strategy. Get down to the basics with these questions:
What do your customers want?
What type of content are you looking for?
How will you align customers' content with your messaging?
Will you launch a contest?
What are the rules that'll keep the branding true?
How will you select and compensate winners?
Will you start an open, sharable hashtag?
How will you measure the results?
You will need to have your strategy firmly in place and never waver. You will need to be ready to hear comments and feedback from all sides. You will need to be a strong, loyal and fun brand.
Even though crowdsourcing can be scary for a brand, it can be valuable when you inspire customer loyalty and advocacy. Will you crowdsource?