A LinkedIn connection recently asked me for help with her proposal on why her company should start a blog. She said her company had considered business blogging in the past and had decided it was unnecessary because their brand is already using Facebook and Twitter to "stay connected."
Because her management team had previously come to a conclusion concerning their need for blogging, her proposal would need to be powerful. Her persuasion skills would need to be honed and sharpened. She would have to research why their conclusion is wrong and why her alternative solution will help lead them to the right conclusion.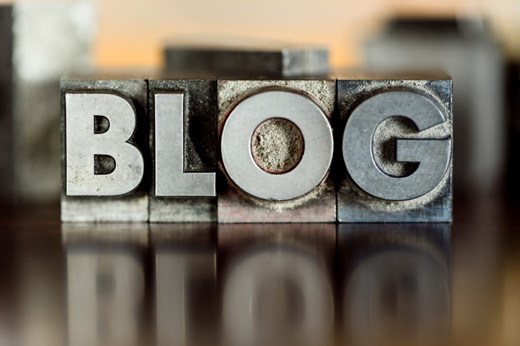 Without diving too deeply, I will give you my basic rebuttal.
Blogging is more than staying connected.
Blogging creates content to share on Facebook and Twitter.
Blogging increases traffic to your website and can help build SEO.
Blogging generates quality leads.
Business blogging isn't about staying connected.
Because this management team was making a decision about blogging based on how to best stay connected, I can see why they came to this conclusion. They are already investing in Facebook and Twitter, and it does take lots of time to connect with customers and clients, leads and prospects, and all the rest of the public on social media.
However, blogging isn't about staying connected. Blogging should be a tactic for content marketing, inbound marketing, search engine optimization (SEO) and social media marketing.
If you'd like to read more on reasons why you should be blogging, check out Hubspot's benefits of business blogging.
Business blogging increases web traffic and leads.
At the time of her request for help, I had not yet discovered Hubspot's Marketing Benchmarks of 7,000+ Businesses. But now if anyone were to ask me for a study that proves inbound marketing (via blogging) increases web traffic and lead generation, I would point them to this Hubspot study on Slideshare.
If you don't have time to flip through the slide deck, here are two takeaways that directly support business blogging:
How much more do I need to blog per month to increase my website traffic? Companies that blog 15 or more times per month get 5 times more traffic than companies that don't blog.
How much more do I need to blog per month to increase my leads? Companies that increase blogging from 3-5 articles per month to 6-8 articles per month almost double their leads.
Let's review. That's 500% more web traffic if you blog. And going by the average lead generation of 7,000 businesses, you could generate around 500 leads per month when you write 6-8 blog articles per month.
I'm not saying that every business should be blogging, but those are some compelling numbers. In fact, it inspires me to be an even better blogger!
Lead generation and increased web traffic are strong reasons to invest in a blog. To whom it may concern, why not give business blogging a second look?