Building Brand Advocates: Engaging Employees in Your Social Media Efforts
Thursday, November 15, 2018 Kathy Vass Categories: Social Media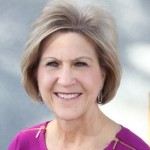 By Kathy Vass, Executive Director of PR & Social Media
Our public relations work at Jackson includes consulting with clients, nonprofits and community groups on how to up their social media game. More specifically in recent months, we've been asked by companies and organizations to give them pointers on how to get their employees to better engage with the company's social media efforts.
With more than three billion people now using social networks across the globe, we're hopeful that, by now, most businesses see the value of building and engaging a community through social media. And your company's social media will be much more successful when you get your employees involved as well.
Your employees' social connections can amplify your brand visibility, increase lead quality, drive web traffic and boost social recruiting. Here's why:
•  84% of people trust recommendations from friends, family & colleagues over other forms of marketing, according to Nielsen
•  Employees have 5x more social reach than corporate accounts
•  Employees' social followers are 7x more likely to convert
We've all heard that there is strength in numbers, and that couldn't be truer than with social media. Many of you likely remember the 1982 Faberge Organics commercial with Heather Locklear where she tells two friends about how great the organic shampoo is, then they tell two friends, and so on and so on and so on. That's exactly what happens when employees share their company's social posts. It goes to their friends, then their friends' friends and so on and so on. It's social media's own multiplier effect, and it can have a tremendous impact on your social reach and brand awareness.
Below are some specific ways you can encourage your employees to increase their engagement with the company's social channels and become a brand advocate:
Share your company's social media goals with employees.
First, it's important that employees understand the target audience and goals for each social platform on which your company has a presence. For example, at Jackson we use LinkedIn and Twitter primarily to reach potential clients by showcasing our marketing expertise, sharing blog posts, case studies, testimonials and interesting articles on trending topics in our industry. We use Facebook and Instagram to promote our company culture, personalize our brand and build relationships by giving our followers behind-the-scenes looks at our daily work lives. This information will help your employees better know what types of posts to share and with whom.

Like, comment and share.
Facebook changes its algorithm like you and I change clothes, with the latest change favoring active interactions vs. passive ones. That means that Facebook prioritizes posts that create meaningful conversations—comments and reactions vs. a simple Like. If you want your company's posts to regularly appear on your followers' feeds, encourage your employees to comment on company posts and share them with their followers.
Check in and post about events.
Many companies participate in trade shows and special events, host client events or sponsor activities in their local communities. Encourage your employees to "check in" at venues where these events are being held and tag the company. If checking in isn't an option at the venue, ask employees to post about where they are and what they're doing and tag the company.
Invite friends or followers to Like and Follow company social channels.
Inviting personal friends to like your company's social pages is appropriate and a great way to build your audience. Never be bashful about being you and owning what you do. If your followers don't want to follow, they can ignore the invitation.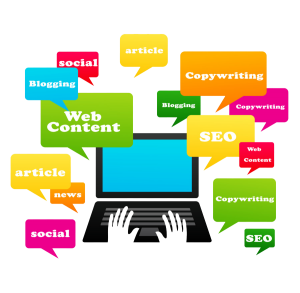 Encourage employee participation in content creation.
At Jackson, we encourage our associates to help provide content for our social channels by submitting images and videos from work or personal events, writing a blog, or soliciting a client testimonial that can be shared. Employee participation not only benefits the company, but also helps employees individually by giving them career growth and thought leadership opportunities.
While it's important to have a point person managing your company's social media presence, your marketing efforts will see far greater success when you get most, if not all, employees involved as well.