Being Prepared Yields the Best Bang for the Tradeshow Buck
Wednesday, June 22, 2016 Jackson Categories: Tradeshows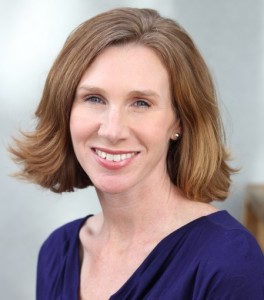 By Julie Froehlich, Event Director
According to the results of EXHIBITOR magazine's 2016 Economic Outlook Survey, face-to-face marketers are optimistic about their trade show programs this year, with half of respondents considering new booth builds in the next 12 months and 85 percent expecting larger returns on their exhibit-marketing investments compared with 2015.
When exhibitors were asked what, specifically, made them optimistic about their 2016 tradeshow programs, this is how they responded:
Improved execution of our program—72%
New or improved trade show exhibit—45%
Enhanced lead tracking and fulfillment—44%
Better booth staffing—44%
Improved economy/marketplace—25%
Reduction in expenses—24%
Plans to attend new shows—21%
Increased show attendance—15%
Increased trade show budget—13%
I've been asked many questions over the years about events and tradeshow planning. Most people are looking for inside tips on how to get the most bang for their tradeshow buck. Each time, I respond that THE most important tip is to plan ahead and be prepared. Here are my most frequently asked questions and my suggestions on how to have a successful trade show experience.
What is the first thing that you notice about a trade show booth?
The saying "don't judge a book by its cover" doesn't apply in the trade show industry. Consumers are attracted to modern, up-to-date displays and they want to see clean, crisp lines and no clutter. They also notice your booth personnel. Your staff should be well-rested, smiling and dressed in branded apparel. This combination shows professionalism and helps you stand out as an industry leader.
What type of booth is more engaging?
Attendees are attracted to open booths. The standard 8-ft. table set in front of a backdrop is just begging for attendees to grab your free pen and walk away. Get rid of the 8-ft. table, and create an inviting entrance. Even a simple 10 x10' or 10'x20' area can be open and inviting.
Do interactive components make my booth more successful?
Technology is a big pull. Having a game or the ability for attendees to explore on a screen (of any size) is appealing and draws visitors. However, interactive components can incur additional cost and the risk of the technology not working properly. If the gadget doesn't work, you lose the cool factor and can damage the overall success of your booth. Be sure to plan out and test your technology well in advance, then train your staff on operation and troubleshooting.
How can I keep costs down, but still make a big impact? Do I rent or purchase my booth?
Most shows have booth components that you can rent at the show. While renting may seem convenient, it is more expensive in the long run. Try to avoid renting if you are attending multiple shows.
It is better to make an initial investment in booth components that are modern, up-to-date, reusable, can survive shipping and handling, and have the ability to change out graphics. Think about what shows you will be attending and what you'll need for the next two years.
I say "modern" a lot, so remember that an innovative booth design MUST be able to handle the wear and tear of transportation to multiple shows and constant setup/teardown. Don't order something from the Internet just because it looks nice. Use a reputable vendor who can help you source the best available components that will last for a long time.
Here are a few other ideas on how to make an impact:
Be Creative!
Create a smart and "catchy" tagline that ties your brand to the industry show. You'll appreciate how that can drive attendees to your booth.
Give Away One Nice Item
Invite attendees to your booth with an incentive to win something really cool. Sure, you can give away an item to everyone at the show; but if you're trying to cut costs, research and source one very nice item and conduct a drawing. The cost of one big item is easier to bear, and you will still drive traffic to your booth.
Pre-Show Invitation
Common sense says that paper invitations and postcards can be expensive; so instead, create an e-blast that invites your prospects to your booth. While an e-blast has associated costs for creating and emailing, it will be money well spent. Email invitations multiple times prior to the show: six weeks out, three weeks out, and one week before. If you have the ability, alter the copy each time and make it relevant to the time that you're sending it out. That will communicate more effectively, show attention to detail, and again, help you stand out among other exhibitors.
Are there any other tips you would give to first-time tradeshow exhibitors?
Yes, follow the rules. If you are attending a large trade show, there likely is an exhibitors' handbook. Get that early, and read EVERY page. Yes, it can be tiresome to read a 32-page "rules and regulations" document, but it will be worth it. Also, make plans and payments early. Typically, the closer it is to show time, the higher the fees will be for labor, storage and handling, rigging, carpet rental, etc.
Don't forget to train your staff. Of course, give your booth personnel simple guidelines like "don't eat in the booth, be on time and well rested, wear comfortable shoes and don't browse Facebook while on duty." If you have any on-site technology, train them how to use it and how to troubleshoot issues.
Also remember to give your staff key talking points and an elevator pitch to describe your product or business. Give them a list of frequently asked questions, and review those before the show
And as the on-site leader, be courteous to your staff. Give them an agenda that includes breaks that allow them to get something to eat or drink. You might be cutting costs by using your own employees, so try to make it an as enjoyable experience for them as possible. You'll likely want them to volunteer again.
Also, be prepared by researching the other exhibitors at the show; i.e., your competition. Know where their booths are located compared with yours. Use that information in planning your signage and creative materials to drive traffic to your booth rather than the competition's.