B2B and B2C Marketing: Can They Work Together?
Friday, November 21, 2014 David Jones Categories: Marketing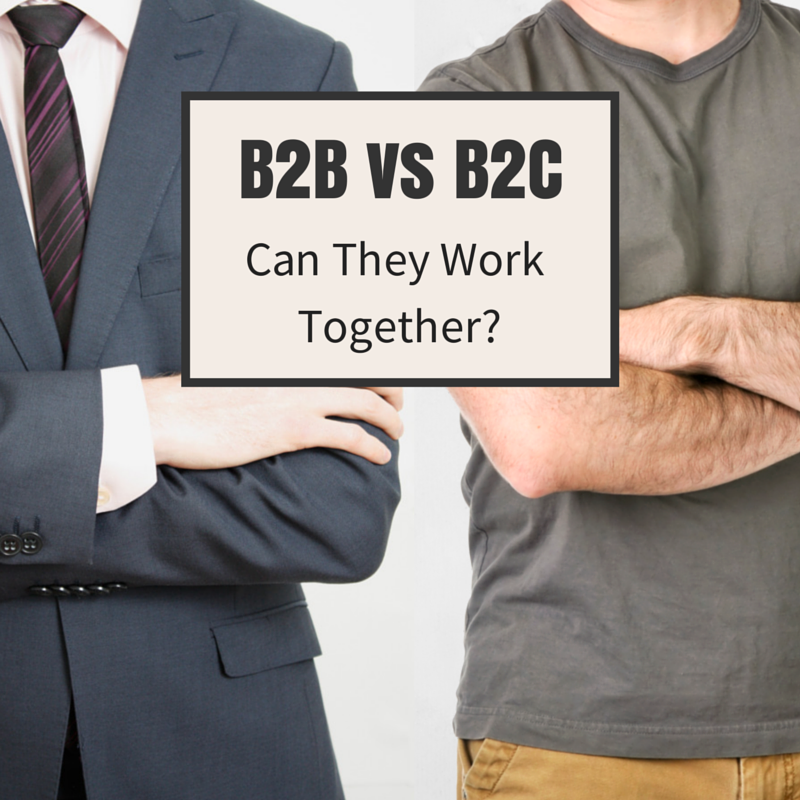 All the experts are talking about it. How B2B marketing and B2C marketing seem to be converging. They are settling their differences and perhaps someday soon we will call them "friends."
"In today's digital age, the traditional categories of b-to-b and b-to-c marketing are converging and, frankly, it's about time," declared AdAge's Barbara Apple Sullivan.

Contently agrees: "It's said that B2B marketing is more rational and less emotional, but there's always emotion there, we're all human. I think it would be a way to fail to think B2B marketing is any different from B2C."
As we follow industry trends and as we service both B2B and B2C clients, we notice B2B and B2C are becoming more alike. In fact, they are copying each other. And it's OK.
B2C is learning from B2B's content marketing model. B2B is learning from B2C's humans talking to humans. There are fewer silos of "this is the way our category does marketing." We believe this open thinking is a good thing for creativity and for marketing agencies. (Boy, did you feel how stuffy it was getting?)
In the spirit of sharing, I'll give you 10 examples of how B2B is successfully borrowing from B2C marketing:
Satire and humor
Viral videos ("The Epic Split" by Volvo Truck)
Not directly explaining how product/service benefits buyer
Humans talking to humans
More native advertising
Less self-promotion
Visual storytelling
Creative, nonconformist thinking
Mobile-friendly sites, apps and ads
Digestible, shareable content
If imitation is the highest form of flattery, then B2C should be flattered.
Do you see the categories shifting? Can you see how B2C and B2B are becoming more alike? How do you see it playing out for your industry?