Artificial Intelligence in Social Media: Efficient, But Perhaps Not Engaging
Tuesday, June 30, 2020 Elliott Kelley Categories: Augmented Reality, Social Media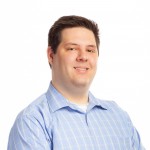 By Elliott Kelley, PR and Social Media Specialist
The only thing 2020 has yet to throw at us is robots taking over the world. Ok, robots taking over the world is a bit far fetched — even for 2020. However, what about robots or AI taking over your social media?
To those in the field of social media management, we know there is substantial time devoted to planning out the pivotal combination of words and imagery that creates a relationship with, and solicits engagement from, a client's followers. That, of course, does not consider the time to monitor accounts and messages, review post performance and adapt to developing or declining trends. It's no wonder that there is so much intrigue at the possibilities of AI to assist in managing these tasks.
While AI is new and evolving, there is great optimism on the potential benefits that could be provided to social media marketers. Mike Kaput, the Director of Marketing AI Institute, explains that AI can be used for basic post creation, automated responses to user questions, preparing ad copy, and for knowing the best time to post to earn greater engagement.
If you are like me, you're probably wondering how this works. To oversimplify the process to have AI draft copy, you would upload a report into the program and, depending on the service used, note any tags or hashtags that the AI should include. The AI will then parse the document and prepare a draft for your review. For automated responses to users, the program will add an additional button to your home page on social. Once a user clicks the button, they will be given a choice of questions which triggers a recommended response that you can use or edit. For suggested ad copy and the best time to post, the program will utilize an analysis of your past social media and other assets to determine your voice and key engagement timeframes.
While there may be some efficiencies in having basic content ideas and a process to expedite user questions, I don't believe the value is compelling enough to fully engage with AI at this point. As you can probably assume, I, like others, believe that AI should be considered—but only when in conjunction with external, real-time data. Due to the natural limitations of technology and learning, the AI programs can only read past trends in isolation of real-time factors. As societal events occur, the AI would predict patterns of behavior based on the audience's standard operating behavior and not on an altered behavior due to the societal event or factor.
For example, consider how behaviors and engagement changed during COVID-19. As followers had more time in quarantine and were looking for outlets, the type of content that they would be most likely to engage with would change. Since AI is predicting behavior on data that does not consider real-time changes, the predictive copy would not best align with the follower's behavior and interests.
Alternatively, if someone has a poor social media strategy and incorporates poor social media copy, running an AI program to write ad copy based on your social media will not create a benefit. Further, numerous social media management tools praise the ability to tell you the best time to post. While this seems like a novelty, social media platforms are less time sensitive and more engagement and content focused. In other words, you will see the content with which you engage the most, especially if it includes a video or photo.
And perhaps most important of all, users engage with social media to develop a personal relationship – with a brand or a person. And the thought of automating that relationship seems disingenuous at best and dangerous at worst. What happens when a consumer who has taken time to personally interact with a brand, discovers they are getting an automated response from a computer?
To wrap up, yes AI should be considered and reviewed as it continues to evolve. Yes, there are ways to begin implementing AI to find greater efficiencies. However, remember AI is just a tool and is not a replacement for planning and responding to real-time events and trends as they occur. So, like you, I'm keeping an eye on the future as trends and technology change how we interact and looking to the continued growth of AI.