Are We Seeing the End of Snapchat?
Thursday, June 8, 2017 Mario Cuadros Categories: Social Media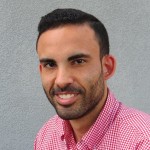 By Mario Cuadros, PR Representative/Social Media Specialist
Imitation is the sincerest form of flattery. In the case of Snapchat, I guarantee they are feeling anything but flattered.
When Instagram first rolled out its "Stories" feature in August 2016, many saw it as a direct shot at Snapchat. Whether it was Facebook's retaliation (Facebook bought Instagram in April 2012 for $1 billion) for being turned down by Snapchat on its offer to buy the messaging platform and social media network for $3 billion four years ago, or to simply cement its mark as the undisputed social media king, Snapchat had just found its biggest competition and what could ultimately put it out of business.
Even as Instagram users began to share clips of their daily lives via the Stories feature, the most faithful Snapchat users were reluctant to switch platforms. That's when Instagram introduced its "Live" feature, which allows users to share videos in real time. If you're climbing Mount Everest, your followers can follow your journey as it's happening. If you're sitting courtside at the NBA Finals, your followers can see the game from your vantage point. If you're at home making chocolate chip cookies, your followers can follow your steps and at least attempt to create something that resembles a cookie. This was yet another Snapchat feature that Instagram "borrowed."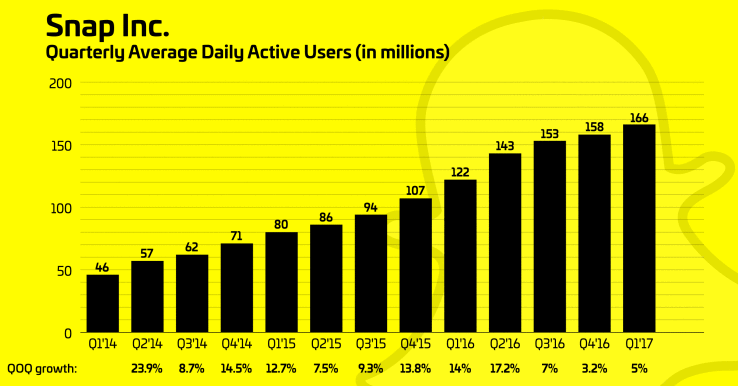 And then, just last month, Instagram launched what may be the final nail in Snapchat's coffin. Until then, Snapchat was the only social media network that allowed users to use augmented reality face filters when sharing a video on their stories or with friends. When Instagram launched selfie filters, it essentially brought all of Snapchat's features under one roof. As proof of the impact this new feature has already had, do a quick Google search for "face filters." Snapchat hardly shows up in the results.
The question was how long would it take for Instagram Stories to overtake Snapchat in number of monthly users. The answer is: not very long at all. Just eight months after launching, Stories had more than 200 million users per day, compared with Snapchat's 166 million daily users. Additionally, Instagram has just surpassed 700 million users, and its growth rate is only speeding up.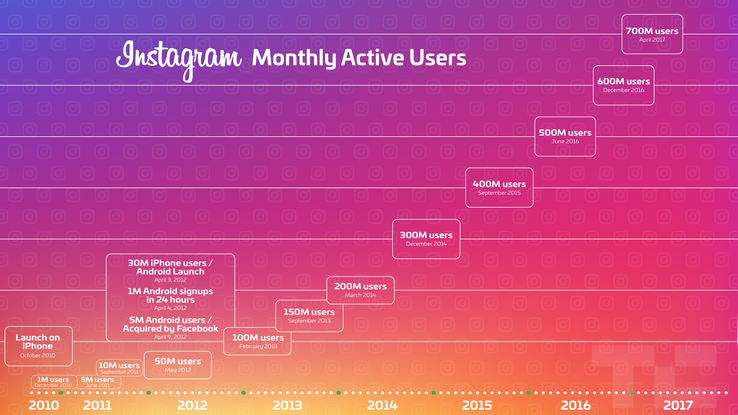 Instagram has had no problem copying Snapchat features and has gotten faster at cloning them:
Stories: Snapchat – October 2013; Instagram – August 2016; Lag time – 2 years 10 months
Location Filters: Snapchat – July 2014; Instagram – March 2016; Lag time – 1 year 9 months
AR Stickers: Snapchat – April 2016; Instagram – April 2017; Lag time – 1 year
Create-Your-Own-Stickers: Snapchat – December 2016; Instagram – April 2017; Lag time – 4 months
This is not the first time Instagram has launched a feature to compete with another social media network. In June 2013, Instagram launched the ability to share 15-second videos. This was back when Vine offered users the ability to share six-second video loops. Less than four years later, Vine had lost all its luster and the app that opened the door for social media celebrities had to shut down.
Instagram was launched in October 2010 as a photo sharing app. Fast forward seven years and it has already put a video sharing app out of business. With Facebook taking the reins at Instagram, the yellow Snapchat ghost soon could be obsolete.