All Marketing Content Is Not Content Marketing
Thursday, September 27, 2018 Kathy Vass Categories: Content Marketing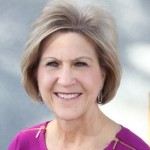 By Kathy Vass, Executive Director, Public Relations and Social Media
Those of us in the world of public relations churn out a lot of copy in a week's time, from press releases and blog posts to case studies and white papers. While all of this content is used for marketing, it's not all content marketing.
Traditional marketing—press releases, company profiles, product descriptions and the like—are materials designed to tout the brand. Content marketing is more about the customer and is designed to educate, inform and otherwise provide value to your target audience. The idea is to position your company as an industry leader who stays abreast of trends, looking for opportunities to offer solutions to industry challenges.
Here are a few content marketing examples that we write and distribute on behalf of our clients and our company:
• Technical articles pitched to industry trade publications
• White papers (Learn more in our Sept. 5 blog.)
• Blogs addressing industry trends
• How-to videos
• Webinars featuring subject matter experts
• Articles that address industry-specific challenges
The idea, then, is to educate and inform rather than to make a hard sell. You're still selling, but in a way that first establishes confidence in your company and trust in your brand. Once you're seen as an industry expert, the selling part is much easier.
Earlier this year, B2B marketers were asked the types of content they share with their colleagues; here are the results as published by eMarketer: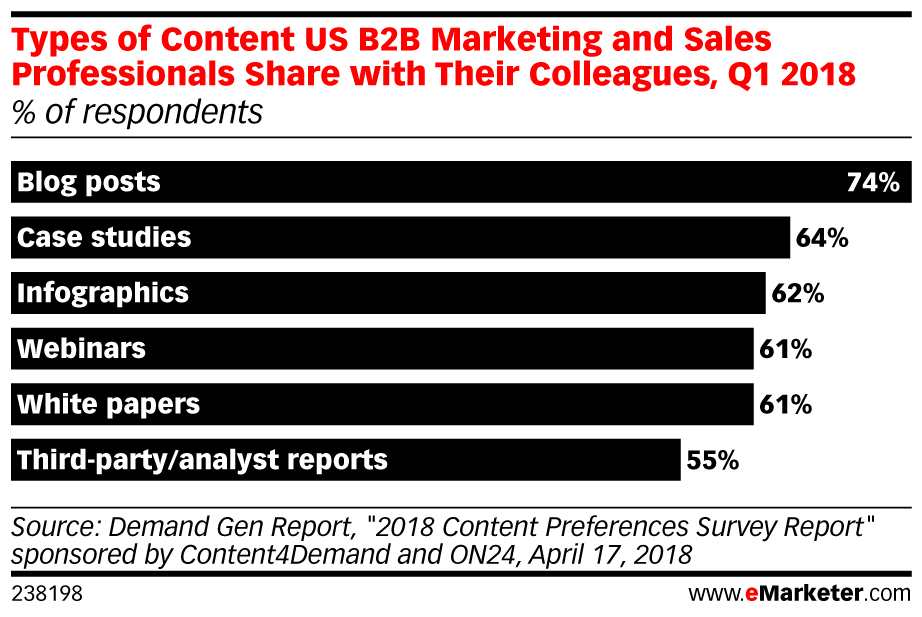 So, why does content marketing continue to perform? Because we crave information that is relevant, useful and engaging rather than pop-up ads and rotating banners about things for which we may have little interest. As content marketing guru Neil Patel said, "We need to stop interrupting what people are interested in and be what people are interested in."
If you're still not convinced, here are some convincing content marketing stats:
• 86% of B2C and 91% of B2B marketers are using content marketing, according to the 2018 State of Content report from CMI
• Businesses that use content marketing have conversion rates 6 times higher on average than those who do not
• 70% of consumers prefer to learn about a product from an article rather than an ad, and 4 times more would rather view a video than read an article
• Roughly 37% of marketers plan to increase their spending on content marketing in both B2B and B2C next year, while 46% plan to spend the same amount
• Over 615 million devices use an ad blocker of some kind. Content is not an "ad"; therefore, it's an effective method to get around blockers
Content is king. That's why we're quite busy these days crafting content strategies, messaging, white papers, bylined articles, blogs, position papers, case studies, infographics, fact sheets, press releases and newsletters for many of our clients. Learn more here and call us if you'd like to discuss content marketing for your brand.