You've heard of MythBusters . . . those quirky, entertaining special effects experts who test myths and urban legends to prove whether they are "plausible" or "busted" once-and-for-all. Well, Google wanted in on the mythbusting fun. So they did their own digital research to bust some B2B marketing myths.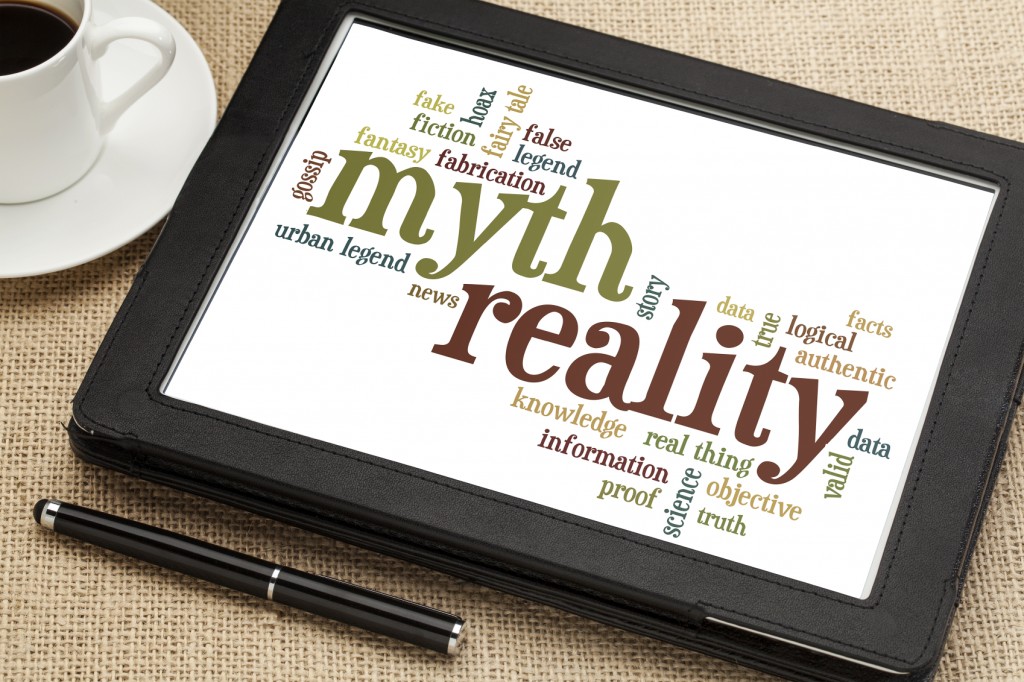 Late last year, Google teamed up with Millward Brown Digital to conduct a research survey entitled B2B Path to Purchase Study 2014. The study tracked approximately 3,000 B2B consumers' research and purchase habits as well as their use of digital. Google also analyzed 13 months of clickstream data from Millward Brown Digital's desktop panel and compared all the data to a 2012 version of the same study.
The research findings debunked the following five myths:
MYTH #1: Millennials aren't making B2B business decisions
REALITY #1: Nearly half of all B2B researchers are Millennials
The demographic shift has been quite dramatic in the last two years among B2B researchers, with Millennials now making up 46% of the group—more than double the size of the next group (35-44 year olds).
MYTH #2: B2B marketing should target the highest-level executives
REALITY #2: B2B researchers not in the c-suite do influence purchase decisions
While the study found that 64% of executives in the c-suite have final sign-off, it found that 81% of non-c-suite associates have a say in purchase decisions, and that input can be quite significant.
MYTH #3: Branded searches should be the focus of your search strategy
REALITY #3: 71% of B2B researchers start their research with a generic search
With 90% of B2B researchers using online search, it's a no-brainer for any significant brand to engage in SEM. However, the study found that the B2B user is conducting 12 searches on average before landing on a brand's website, and since these searches usually start generic, having a strong paid and organic search engine results page presence for your product type is critical.
MYTH #4: Not many B2B researchers use mobile
REALITY #4: Mobile usage is intensifying; B2B researchers are using it throughout their entire path
The study reports that 42% of B2B researchers admit using their mobile device during the B2B purchase process, but the usage levels of those 42% is dramatically increasing. Between 2012 and 2014, the study shows a 91% increase in mobile usage throughout the purchase cycle. Mobile searches for B2B products have increased threefold in the same period.
MYTH #5: Video is watched solely to gain awareness
REALITY #5: B2B researchers watch video during the entire path to purchase
There was no more dramatic growth in B2B researcher behavior than in online video consumption: 70% of B2B researchers are now viewing videos during their purchase cycle—up 52% from just 2012. These views are not one-minute product snapshots either; almost half of the B2B buyers reported watching 30 minutes or more during the research process, most often of product feature videos, how-to's and professional reviews.
Summary
Kelsey Snyder and Pashmeena Hilal, Google account planners, boiled the findings of the study into the following recommended action steps for success:
"The most important thing to be thinking about is whether or not you're marketing to this changing audience. B2B influencers are likely younger than expected, and you need to make sure you're reaching them where they are and providing them with the content they're seeking. That means stepping up the intensity in your search, mobile, and video efforts. Delivering content-rich mobile and video experiences is now critical to successfully reaching your B2B customers and moving them through the path to purchase."