3 things to know before using paid social media for B2B
Friday, September 25, 2015 Jackson Categories: Social Media
Are you a B2B marketer wondering whether or not you should spend advertising dollars on social media?
Don't feel bad. These are common questions I hear as a media director:
Should we, a B2B company, use paid social media?
Is it a good way to generate more leads?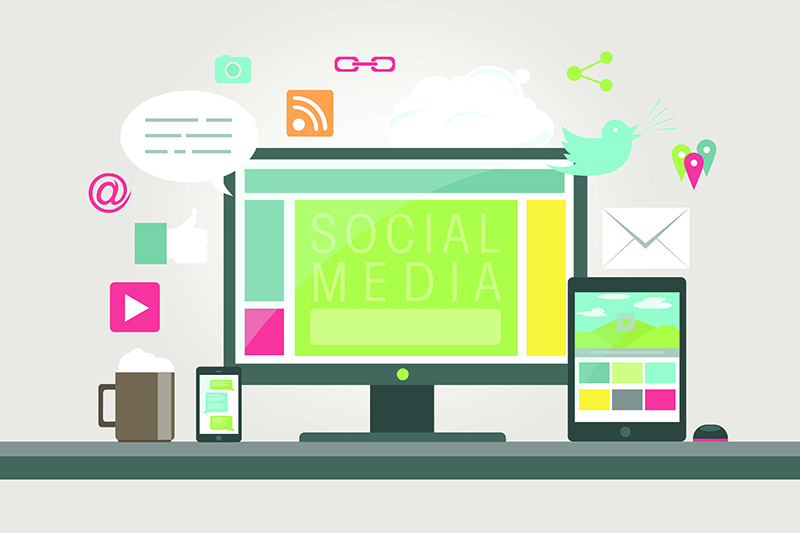 The answer is you can generate more leads with paid social media advertising if it's used in the correct way. Below are the three best ways to utilize LinkedIn, Twitter and Facebook effectively for your paid B2B marketing efforts.
Tip #1 – Sponsored Content
LinkedIn is a business-oriented social networking site—perfect for B2B. People who say it's just for job seekers or those stalking their competitors are misinformed. In reality, people are spending more time utilizing it for content. Connect with this audience by producing your own content. Don't share self-promotion sales tools, but offer people solutions. Then sponsor an update. A sponsored update appears as part of the news feed. People who click on your sponsored content become a hot lead— and LinkedIn provides you with their contact information.
Tip #2 – Create Your Own Target List
Facebook and Twitter allow you to upload your email lists into their system. They'll then match the email addresses to actual user accounts. Since these will be business emails, you can expect a 30-60 percent match rate. Now, you'll be able to reach those prospects with paid Facebook and Twitter ads and promoted content whether they are on their desktop, phone or tablet. It's an awesome way to extend the reach of your email database and do cross-channel marketing!
Tip #3 – Remarket
Let's not end the relationship there. Continue to nurture this group with a remarketing ad campaign. Set up tracking on your website that allows you to know who is visiting from your social media platforms. Once these social media followers visit your website, remarketing (or retargeting) can begin. You have the opportunity to stay top of mind even after they leave your site! Create a messaging strategy to market your content or products to these prospects as they surf other parts of the web.
Remember social media isn't a sprint; it's a marathon. It takes planning, messaging and strategy. The more time you invest and the smarter you incorporate paid tactics, the better your return on investment (ROI) will be. Use these three tips to get the most for your money and generate more leads on social media.