What if you had insight into your web users' minds? With Superman-like ability, you could read their thoughts as they perused your website. You might know the reason your site's bounce rate is so high. Why you get so many calls to customer support about your website. Why your competitors' sites are doing so much better than yours.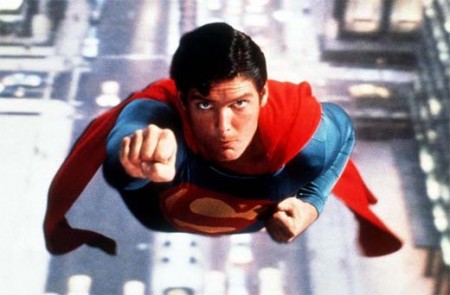 Here's a news flash. You can get this insight through a web usability study.
Purpose of web usability study
A web usability study is an essential first step to understanding how users want to interact with your site. In conducting a study, you will find out where users expect things to be and what tools they would prefer to use when navigating your site.
Beyond just giving you a way to quantifiably determine the best structure for your site, a web usability study provides the opportunity to discover new elements that users would like to see on your site and new ways they would like to interact with you. These are powerful insights as you try to stay ahead of the competition and stay current with users' needs.
Advantages of a web usability study
Once you understand your web users (i.e. customers, clients or potential customers/clients), you can tailor your website to fit their needs with the goal of gaining more web traffic and a higher return on investment.
Whoa, we threw in the ROI word. A web usability study can help your website generate a higher return on investment. But maybe you're looking for a bit more proof than just seeing the ROI word thrown into a blog post.
Here are three basic reasons why other smart businesses hire a professional market research firm to conduct a web usability study before doing a major website optimization or redesign project.
1. Sets the standard
Web designers and developers have been implementing the technique of a web usability study for more than 10 years. JMG has utilized it in most of our initial builds and major website redesigns and optimizations. It's an industry standard because it works.
2. Involves users
Because the information and structure suggested by a web usability study is based on real user input (not the gut feeling or strong opinions of a designer, information architect or key stakeholder), it's much more user-centric and more likely to have a better conversion rate than a site created without a study.
3. Provides a good foundation
It's not a silver bullet, but a web usability study does provide a good foundation for the structure of a site and insights for the future. It also allows a site to be built more efficiently, reducing the number of functionality and design issues that may have to be addressed after launch.
Is investing in a web usability study a good idea? For major web optimization and web redesign projects, it is. Get the insight into what tools your web users need to best navigate your website and reduce functionality issues after your new site launches. Consider this your opportunity to be Superman!
Read more on how JMG used an in-depth web usability study with target customers and turned it into a innovative website redesign for Michelin Americas Truck Tires.