When professional meeting planners hear "virtual meetings," we like to roll our eyes and huff and puff about another trip we can't take. But don't fret—virtual meetings can enhance your business and keep you in front of your audience more frequently. This approach can be a cost savings, so let's learn from it and keep doing it. The point is, you still have things to say, products to launch and sales targets to hit! As you think about 2022 planning, embrace the opportunity for virtual meetings and communication, but consider changing it up a bit with some of these ideas below: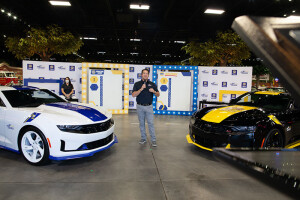 Create a Game Show. Conduct a product giveaway in a game show format and atmosphere. Think "Price Is Right." That's what Jackson did with NAPA Filters. NAPA Filters had a year-long sales incentive program in which the reward was an in-person trip and a chance to win a new car. Since finalists couldn't travel at the time, we decided to create a game show stage and giveaway and host it like a live TV show. We even had a celebrity guest appearance.
"Hands-On" Sales Training. Technology like Zoom or Teams allows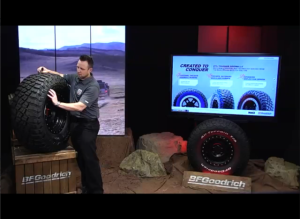 for easy two-way conversations with the virtual audience. You can have your product on display with a professional sales trainer walking through the features and benefits, as well as "in-person" training techniques and objectives to support your sales team. This is a tactic that Jackson employed for Michelin Customer Training & Development throughout 2021.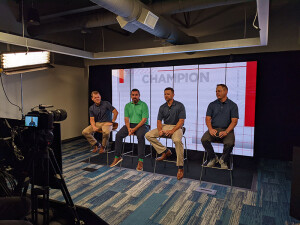 Executive One-On-One Time. Do you have awards to present to sales associates for a well-earned year? Do your executives typically host a VIP reception for the top winners? Consider setting up one-on-one surprise phone calls from the executives to the associates virtually. Surprise them, congratulate them, brighten their day! Carolina Handling was very pleased with this approach for their Champion awards in 2021.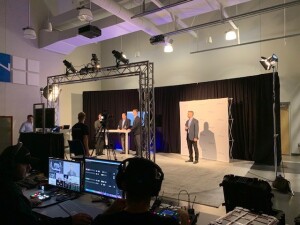 Quarterly Updates. In the past, quarterly updates  were likely emails because you knew you were going to see your  audience in person soon. Now, without that guaranteed face time, you might consider doing a bit more than just another email. If you keep the virtual contact short and concise, such as sharing a video or a short virtual meeting, you can support objectives such as new product introductions, new sales goals or quarterly business updates.
In the end, we think that virtual meetings are here to stay. Whether you spice it up with some "fun" like a game show or call from an executive, or you deliver traditional business content with videos and PowerPoints, virtual meetings help extend your communication touchpoints throughout the year.
If you haven't already, consider adding virtual meetings to your annual communication strategies. It keeps you engaged with your audience and allows your annual budget to cover more than one or two large meetings a year.