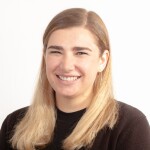 By: Lainie Fickau, Social Media Specialist
Whether you think 2021 dragged on forever or was over in a finger snap, it's easy to get excited about a new year with a fresh start. As marketing nerds, we're looking forward to all of the possibilities that may emerge in the coming year. Some of the things that have piqued our interest on social media include the ongoing Facebook/Meta saga, how brands are utilizing their social channels for events in light of Covid-19 and normalizing niche content in our newsfeeds.
Meta (Facebook Rebranding)
Will Meta (AKA Facebook) see success or experience setbacks in 2022 due to their rebranding efforts? Their name change could mean a fresh start for the company, but then again, maybe not. Case in point, Meta is already being sued by Meta Company, a Chicago-based tech firm, for trademark infringement. No matter what they choose to call themselves, they won't be able to outrun difficulty in attracting younger users or their attempts at rebuilding trust after suffering a series of credibility scandals. It's also curious that Meta is putting most of their eggs in a basket that doesn't exist yet—an immersive digital realm where users can attend virtual concerts, work meetings and more. The possibilities are intriguing, but they don't do much to address the company's problems in the here and now. Only time will tell how the world will react to Zuckerberg's "metaverse." Regardless, if you thought remembering to say 2022 instead of 2021 was going to be difficult, good luck with Meta instead of Facebook.
Social Media Events
When Covid forced the world online, endless Zoom meetings and virtual events became our new normal. It became common for brands to livestream special events on social media in order to avoid mass gatherings. However, as the effects of the pandemic begin to ease, how will that change the way we've been using social media? Will we only use Facebook to promote, highlight and recap? Will we continue to "host" Q&A's and panel discussions on Instagram? Or will we settle into another new normal?
Personalized Strategy (Niche Content)
"So, what?" This question plagues marketing professionals when it comes to creating content that will resonate and captivate their target audience. When people turn to social media to shop, catch up on news, keep up with friends and more, it can be daunting to develop "thumb-stopping" content that will interrupt mindless scrolling. As society began operating within a new normal earlier this year, we saw brands begin to home in on what their audience wants from them whether it's thought leadership, humor, resources, etc. It's likely that brands will continue to shift away from the "little something for everyone" approach and prioritize content that their users are looking for in their feed—unlike yet another #MondayMotivation post.
Regardless of what the new year will bring, we're excited to continue serving our clients with uncommon collaboration, creativity and a healthy dose of the Golden Rule for good measure. Ready to answer the "So, what?" with a marketing agency that can help you tackle your 2022 marketing goals? Let's talk!