Video is becoming the most popular form of digital content
Thursday, October 11, 2018 John Mininger Categories: Video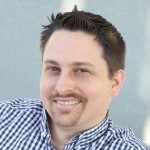 By John Mininger, Video Producer/Editor
We've been hearing for a while that 2018 will be the year of video content.
Well, eMarketer's latest ad spending forecast shows that this year will mark a milestone for digital video advertising in the U.S., with video growing almost 30 percent to make up one-fourth of U.S. digital ad spending.
At Jackson, we've seen the shift from highly produced corporate videos to promotional pre-roll and shorter videos created primarily for social media use. As a matter of fact, the eMarketer forecast says that Facebook will capture nearly one-quarter (24.5%) of all video ad spending in the U.S. this year, making Facebook the top social video ad platform in the country.
Twitter will derive more than half (55%) of its total U.S. ad revenues from video this year and Snapchat about 60 percent.
Earlier this year, the Forbes Agency Council revealed its top digital marketing trends for 2018. One of the predictions: Video will continue to be a trend in 2018, but not just video—professional live video.
With every social media platform jumping into live video and adding new features monthly to their platforms, the Forbes council predicted that the shaky, holding-a-phone-in-your-hand live video won't be acceptable anymore. Video is becoming the most popular and influential form of digital content for businesses today and if done right, it can have a very positive impact on your business, the council said.
I couldn't agree more. We video professionals have known for years that when you or your brand step in front of a camera lens, it pays to appear knowledgeable, put together and most important, authentic.
You can lead in the arena of live video by having the correct amount of preparation, on-target messaging, and of course, the correct tools for execution. Today's mobile tools are quickly evolving, but simply setting up your iPhone is not really a complete solution.
These days, streaming live and adding additional cameras doesn't have to take away from authenticity. Cutting away to close-up shots while you're making a talking point about the product, for instance, is something most people aren't doing at present, but it provides so much extra for your viewers.
Our video production this year ranges from promotional to instructional for B2B and B2C businesses—all designed to build the brand, increase impressions and send a memorable visual message. Here are some of the highlights: