Paid Social Advertising – Can It Work for B2B Marketers?
Thursday, July 13, 2017 Alissa Ricci Categories: Media Buying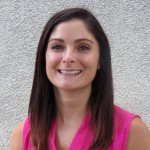 By Alissa Ricci, Media Supervisor
When you think B2B advertising, you probably think of the old standbys: trade publications, industry-specific websites, email marketing, trade show programs and the like. Paid social media advertising is probably not what comes to mind first as you search for ways to reach CEOs or managers in certain fields. However, deployed appropriately, paid social advertising can be an effective and low-cost solution for B2B marketers.
Social media advertising spend has increased significantly in recent years. AdWeek reports that across 900 brands studied by 4C, there was a 60% increase spend in Q1 2017 compared with Q1 2016. This is clearly a growing space, and one that B2B advertisers should continue to play in.
A survey of B2B marketers in 2014 shows that 50 percent believe that social media advertising is a very or somewhat low-cost channel for driving leads. Compared with those old standbys, that's a pretty sizeable percentage. Only 2 percent thought print, radio and TV advertising had a low cost-per-lead, and 17 percent thought trade shows and events had a low cost-per-lead. Even in the digital space, we're looking at only 43 percent for paid search and 42 percent for display ads.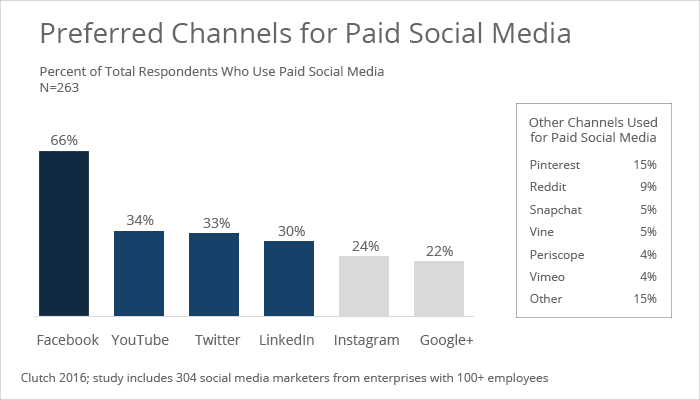 While low cost is surely a benefit to B2B marketers (duh), social media advertising offers another key benefit: targeting.  Depending on your overall marketing strategy, you can target specific job titles, industries, even companies and employers on both LinkedIn and Facebook. Interests, industries and job title targeting all are key components of B2B Facebook campaigns we've done. Twitter offers similar targeting, though not quite as granular.
One thing advertisers need to remember, though, is that media is consumed differently across the various social media platforms, and your ad execution should reflect that. On content-driven sites like Facebook and LinkedIn, an ad that gives users the chance to engage with relatable content is best, like linking readers to a blog or white paper. A gated white paper especially is a great tool for lead-generation stemming from social media. Check out this article for some examples on how major B2B brands have utilized paid social advertising on Facebook.
Compare that to Twitter. With a faster paced tempo and less room for content, it's important to follow industry-relevant trends and hashtags and take advantage of those opportunities to engage with your audience and to start conversations.
Paid advertising on social media also enhances your organic social efforts. Your paid campaign can enable you to reach new people and grow your following and community in the organic space. We've consistently seen overall page engagement rates spike on social pages during ad campaigns, as compared to periods when we aren't running ads.
While paid social advertising might not be the first thing you think of when strategizing your B2B marketing plan, keep it in mind for your media mix!