Jackson Launches New Experiential Program for Sales Training, Team Building
Thursday, August 16, 2018 Jackson Categories: Training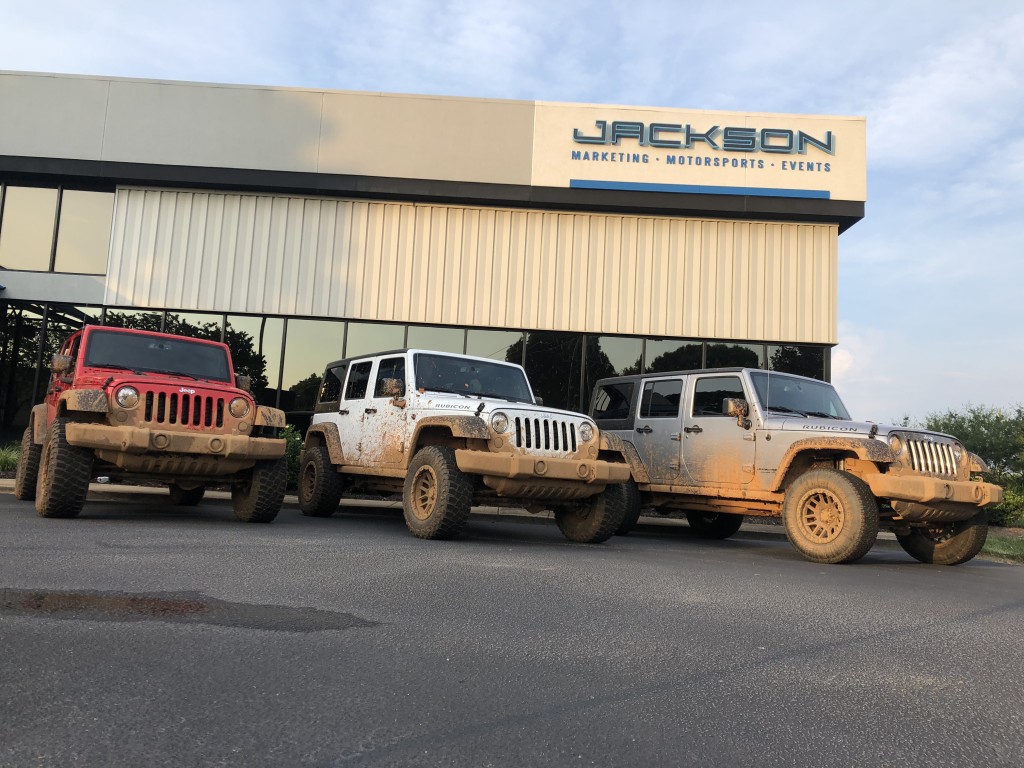 Jackson Marketing, Motorsports & Events, South Carolina's second- largest integrated marketing communication and events agency, has launched a new experiential program for sales training, team building and problem solving using off-road driving behind the wheel of a Jeep Wrangler Rubicon.
"This new experiential program expands our training and events assets, and allows us to better assist our clients and others on how to increase consumer engagement and ultimately increase sales," said Todd Steen, Jackson Executive Director of New Business Development.
Additionally, it gives Jackson the ability to customize programs for companies, dealer networks, nonprofit organizations and groups searching for sales and new product training, team-building exercises, product launches or media events, Steen said.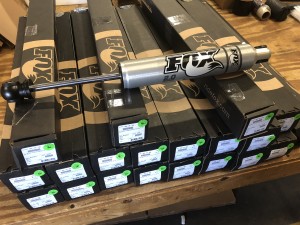 To implement the new training module, Jackson's in-house training department has purchased four Jeep Rubicons and has partnered with aftermarket equipment manufacturers to provide vehicle modifications including: FOX Factory Inc., shocks; JKS Manufacturing, lift kits; Rugged Ridge, bumpers, winches, rock guards and tire carriers; WeatherTech Protection, mats; Vision Wheel, off-road wheels; and Carlton Customs, installations.
Experiential training is especially useful for communicating unique selling propositions, added Matt Lippert, Jackson Account Manager for Training & Development. "Education is key when it comes to new products and technology," Lippert said. "The uninformed are going to struggle to communicate the benefits, which leads to their inability to explain value and eventually to product commoditization."
Jackson's training department facilitated more than 75 classes in 2017, providing instruction to more than 1,600 retailers and automotive enthusiasts across North America on new products, market trends and sales techniques and leading classroom discussions on the features and benefits of various products. Additionally, Jackson trainers and associates attend numerous experiential marketing events each year, providing a variety of services that include tech talks, sales and pit support for race teams.
For more information on Jackson training modules for sales training, team building and problem solving, please call (864) 272-3000 or email todd.steen@jacksonmg.com. And watch for an upcoming video series on Jackson social media platforms with more information on #JMGTaskOps (Jackson Marketing Group Training Activities Supplying Knowledge of Products & Sales) and our program partners.