#Hashtags: What are they and how do I use them?
Tuesday, April 26, 2016 Jackson Categories: Social Media
By Mario Cuadros, PR Account Representative/Social Media Specialist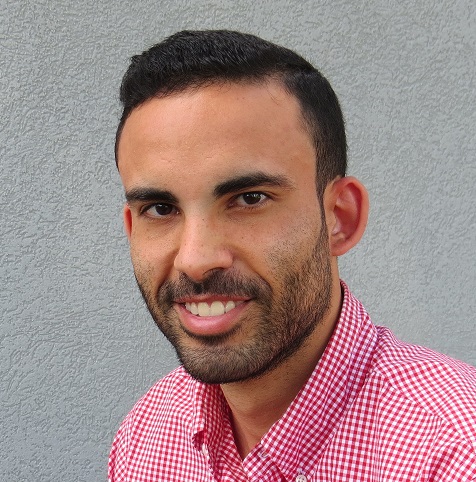 For the social media rookie, hashtags – those short links preceded by the pound sign (#) – might seem confusing, annoying and pointless. But if you understand their purpose and learn how to use them, they are a powerful tool to help you engage your target audience and increase your brand awareness. Plus, they can be a lot of fun.
Hashtags turn any word or group of words into a searchable link. This allows you to organize content and track discussion topics based on those keywords. So, if you wanted to post about the launch of the new MICHELIN® X LINE™ ENERGY Z tire, you would include #MichelinXLEZ in your post to join the conversation. You also can click on a hashtag to see all the posts that mention the subject in real time.
Of course, there are some Do's and Don'ts when it comes to hashtags. Here are the most basic rules to consider when you want to include the pound sign in one of your posts:
Spaces are not supported by hashtags. If your hashtag contains multiple words, group them all together. If you want to differentiate between words, use capitals instead, such as #JacksonIdeas. Uppercase letters will not alter your search results, so searching for #JacksonIdeas will yield the same results as #jacksonideas.
Numbers are supported by hashtags. So, you can post about #SuperBowl50 rather than #SuperBowlFifty. Punctuation marks, however, are not supported.
Beyond organizing your posts, hashtags can help craft a voice while joining in a larger discussion. You can use multiple hashtags in one post, but don't go overboard. One to three is generally an acceptable range.
Most, if not all, major brands now are using at least one social media platform. If you want to use social media as part of your business strategy, here are a few tips to keep in mind:
Use relevant hashtags. If you're promoting forklifts, you will want to use hashtags like #Forklifts and #MaterialsHandling so users will find you when they search for those keywords.
Follow trends. See what hashtags are trending and make use of them. You can use a hashtag that is not relevant to your industry, but try to include something that lets users know what products or services you offer. For example, Hyster Company took advantage of Star Wars: The Force Awakens as a trending topic with the post below.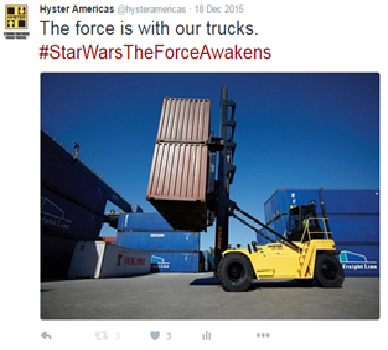 Create your own. If you want to create a special hashtag for an event or campaign, select one that hasn't previously been used and remind everyone to use it in related posts. Be sure to make it informative but short and include the hashtag in any promotional materials. The #KeepThanksMoving hashtag in the Michelin Truck Tires Facebook post below is a good example.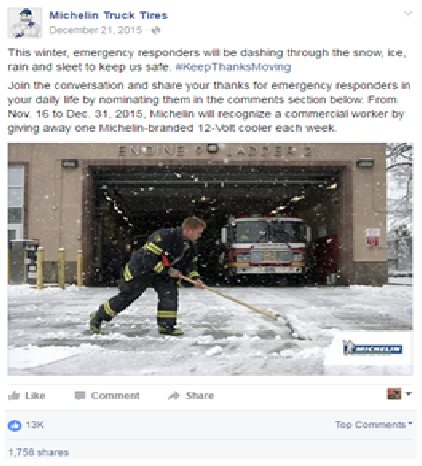 Generate engagement. Creating a contest or promotion is a great way to get users talking about your brand. They will be more likely to retweet your content if they know they might win a prize by doing so. For example, the weekly giveaway of a radio-controlled forklift by Hyster Company has significantly increased Twitter engagement and impressions.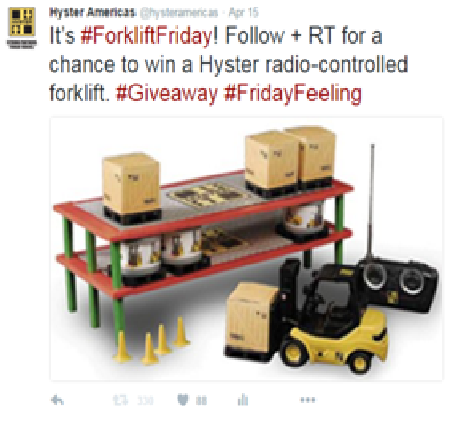 Keep it simple. Hashtags look like spam if they are used too often. Three hashtags should be the maximum on Twitter and Facebook, but you can get away with more on Instagram. However, when using multiple hashtags, make sure they are relevant to the post.