FRESH CATCH: BFGoodrich® Truck Tire Experience
Friday, May 4, 2018 Jackson Categories: Augmented Reality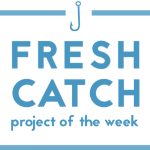 Augmented Reality (AR) is medium that allows a layer of digital information to be synthesized into the world around you, often to scale. Most of us already experience it in places like the warning lines on an automobile's back-up camera, the ball tracer on televised golf, the first down line on televised football games and the facial filters on social platforms like Snapchat.
At Jackson, we're convinced that within the next three to five years, AR will increasingly characterize the digital experience. Here are three basic ideas to consider when trying to determine whether AR would work for your company and your products:
Inventory display: Are your products large and your product line vast? Are your products expensive for dealers to keep in inventory? Is transporting and storing them difficult and costly? AR can virtualize them.
Customization: A custom paint job, for example, is difficult to demonstrate in real time, but easy to demonstrate virtually. AR allows you to customize your products while meeting with a potential customer.
Innovation: If your company prides itself on being innovative, building an AR experience for your users will certainly get a lot of attention. AR communicates innovation in an implicit way.
Future products: If you have a product design or idea but no samples, AR is a perfect way to show the future product off and generate interest/sales before production is complete.
In this video, Jackson Lead Front-End Developer demonstrates the BFGoodrich® Truck Tire Experience, including Standard View, Image Tracking and Room Scale Augmented Reality.