So many offices have drab corridors with cheap posters framed and hung randomly on partition walls.
Drab, stiff and boring. Sound familiar?
Ready for some creativity to spice it up? Use your walls as a canvas for telling your brand story!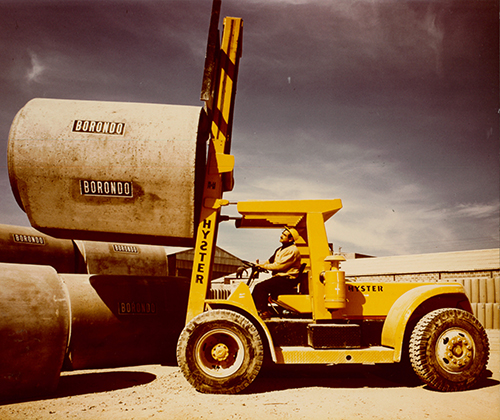 NACCO Material Handling Group (NMHG) decided to use its office walls to showcase the breadth of products and services it offers. JMG stepped in to design graphics, stand-out pieces and timelines to tell the Hyster and Yale stories to potential and existing customers who walk through their doors.
Perusing their halls, one can find a maps and stories of manufacturing, research and development. Colorful images feature employees, statistics, products, advertising campaigns, awards and milestones. Each is a significant part of the brand story.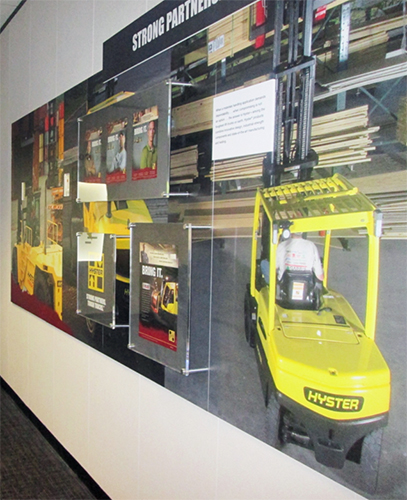 NMHG's two brands, Hyster and Yale, each have a story to tell. They each have walls featuring their timeline, branded products and services, target industries and dealers. Finally, a wall is set aside for the Hyster Dealer of Distinction Award and the Yale Dealer of Excellence Award.
JMG sifted through an image gallery with hundreds of NMHG photos to bring the best to life on their walls.
Today, we'll show you how this B2B manufacturer decorates their walls with dimension, color and branding.
The walls of your office are yet another great place to tell your B2B brand story!