Cut Your Costs, Not Your Agency
Saturday, April 20, 2013 David Jones Categories: Management
Do corporate marketing teams really need to bounce from agency to agency just to find cheaper creative work? If you've found an agency that does GREAT work and offers GREAT customer service, you don't need to send out an RFP just to cut costs.
Since we know the ins-and-outs, we'll let you in on a few of the best ways to cut agency costs.
Tell them why
Explaining the "why" of a project, program or request gives your agency the background information they need to fully understand your initiative. In the end, it gives your agency the chance to get it right the first time.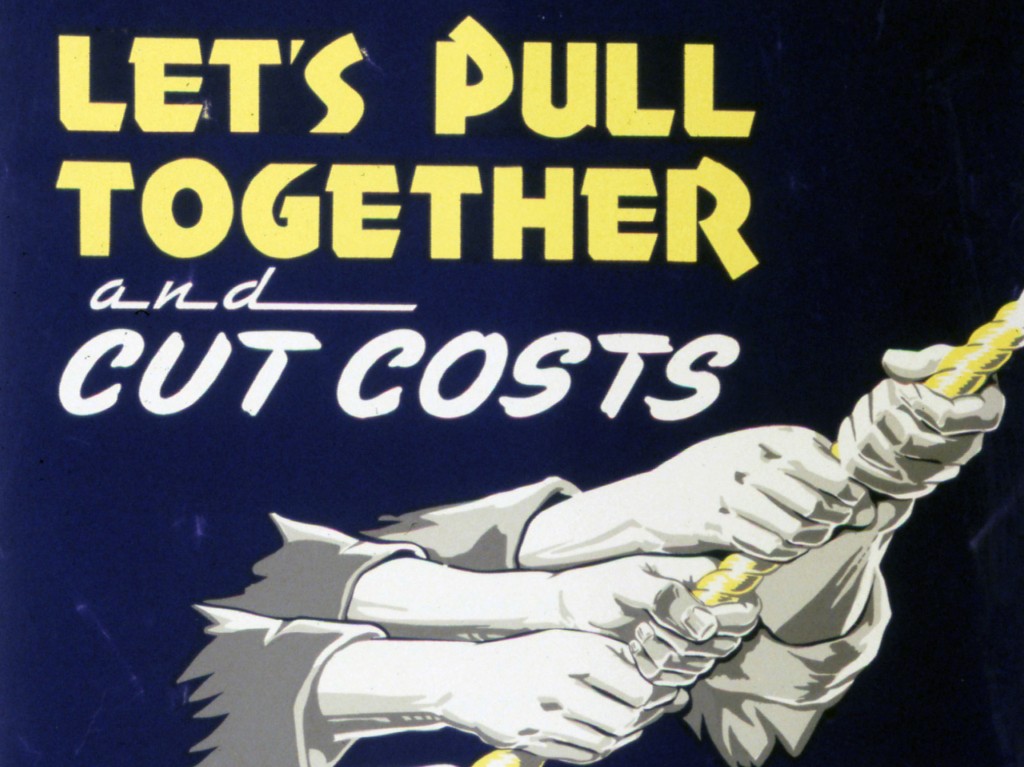 More is better
Especially when we are talking about time. More time allows for more thorough negotiations, better scheduling of personnel, avoidance of rush charges and sometimes even off-peak buying. Give us more time, and we'll give you a better buy.
Plan, plan, plan
This ties in closely with the "more time" idea. The more thoroughly you plan, the more efficient we can be. An early and thorough plan allows your agency time to plan resources, negotiate media buys, source production and generally save you a couple of percentage points of your budget.
Buy efficiently
Insist that your agency perform several rounds of media negotiations, whether digital or traditional, in order to ensure you are getting the most for your media budget.  Don't commit to media outlets without letting your agency negotiate. You wouldn't walk onto a car lot and pay the sticker price, would you?
Pay attention early
When planning a new project, pay close attention to all of the details in the creative brief – or whatever type of project planning document your agency uses. Sure, it's a lot easier to react to an ad concept than a boring creative brief, but more important to do the latter.
Involve stakeholders
Make sure all key stakeholders are involved in the creative process right from the start. Nothing wastes more time and money than getting to the third round of creative revisions, only to finally engage the boss and find out that she had a totally different strategy in mind.
Listen first
Proper routing of creative for approvals within the client organization is another way to save time and money.  If someone needs to be included in the approval process, include them from the beginning.  Adding cooks to the kitchen after the casserole is already in the oven is a dangerous – and expensive – behavior.
Save a bundle
Instead of paying one agency to do social media and PR, another to do print and web design, and a third to do strategy, consider bundling. Hire one agency to do all. Separate agencies often find it hard to share files, data and strategy. Interagency sharing is more than a cost and time saver—using one agency should make redundancy obsolete.
Instead of dumping your agency, consider these 8 ways to trim the invoice and meet the budget. What have you found to be an effective way to cut costs?