2019 Media Trends to Watch
Wednesday, October 17, 2018 Alissa Ricci Categories: Media Buying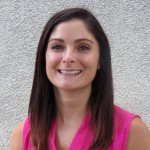 By Alissa Ricci, Media Supervisor
If you're reading this and just starting to think about your media planning for 2019, it's too late.
Just kidding, but if you haven't started thinking about your 2019 media plans, now's the time! Looking forward into 2019, here are some media trends to keep an eye on.
OTT. Over-The-Top (OTT), the emergence of content providers distributing streaming media as a standalone product directly to viewers over the internet, is the new "it" medium for buyers. We anticipate users of OTT TV to grow at a rate of roughly 15% over the next 3 years. That means traditional broadcast and pay TV (cable and satellite) are going to take a hit.
Expect to see your traditional TV partners starting to sell OTT, trying to overcome the challenges of inventory and scale that have stymied the growth of the medium for the past couple of years.
Podcast advertising. Nearly a quarter of the U.S. population will listen to a podcast monthly or more in 2018, according to eMarketer. Podcast listenership is even expected to overtake Pandora and Spotify in the digital audio space by 2022.
Not only is the largest podcast consumer age group the highly desirable 25–54 demographic, the medium is attractive to buyers because of the highly engaged nature of the audience. While the industry still has challenges in terms of measurement, podcasts could be a way to tap into highly engaged niche audiences with contextually targeted placements.
Mobile. It's not news that mobile usage continues to grow. But projections show that time spent with mobile devices will overtake time spent with (traditional) TV as soon as next year. If mobile advertising isn't a part of your strategy, what are you waiting for?
Content is king. We've said it so often that it's become a cliché. But even in the world of paid advertising, content is what is going to drive engagement with your digital advertising program.
Whether you distribute the content through native ads, paid social campaigns or even targeted video ad campaigns, giving your target audience something useful or enjoyable to them as opposed to screaming the features of your product is what's going to drive results.
Amazon. It's a jungle out there. The Amazon media jungle, specifically. In 2018, the Amazon Advertising Platform grew to be the third-largest digital ad platform, behind Facebook and Google. Much of the platform's success is attributed to the Amazon customer's location in the purchase funnel. Mainly, they're on there to buy, not just browse the content online.
Between Amazon's efforts in the OTT space with its Prime Video product and now its growth in digital ad sales, expect to see the name become a regular part of media conversations in 2019.